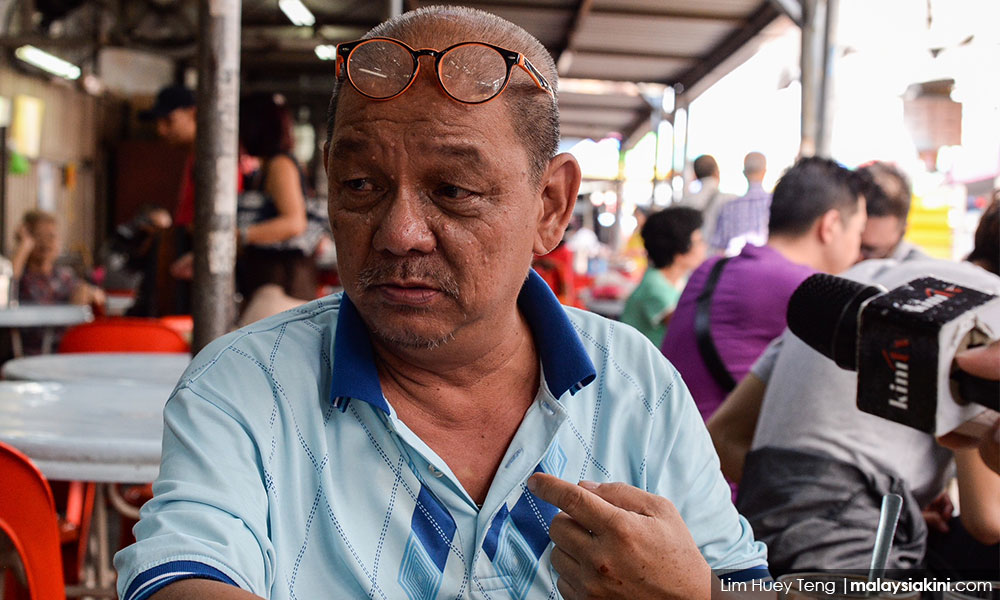 VOX POPULI | GE14 |
Ahead of Pakatan Harapan's decision to contest the next polls under a
common logo
, Malaysiakini conducted a straw poll at the DAP stronghold of Kepong which has voted for the "Rocket" since 1982.
The PKR logo has apparently been cited as the top choice for a common Harapan logo but DAP has been reluctant to adopt the idea.
Coalition insiders say this is due to concerns that its grassroots and longtime supporters may not recognise anything other than the DAP's rocket symbol.
At the Kepong market today, six out of 10 people interviewed recognised the PKR logo while almost all did not recognise Amanah's or Bersatu's logo.
As expected, all interviewees recognised the DAP flag almost immediately.
When shown a black and white image of it, as per the ballot paper, septuagenarian Khor Choi Hua (below) mistook the PKR logo for "either PAS or a BN component party". She did not recognise either Bersatu's or Amanah's logos.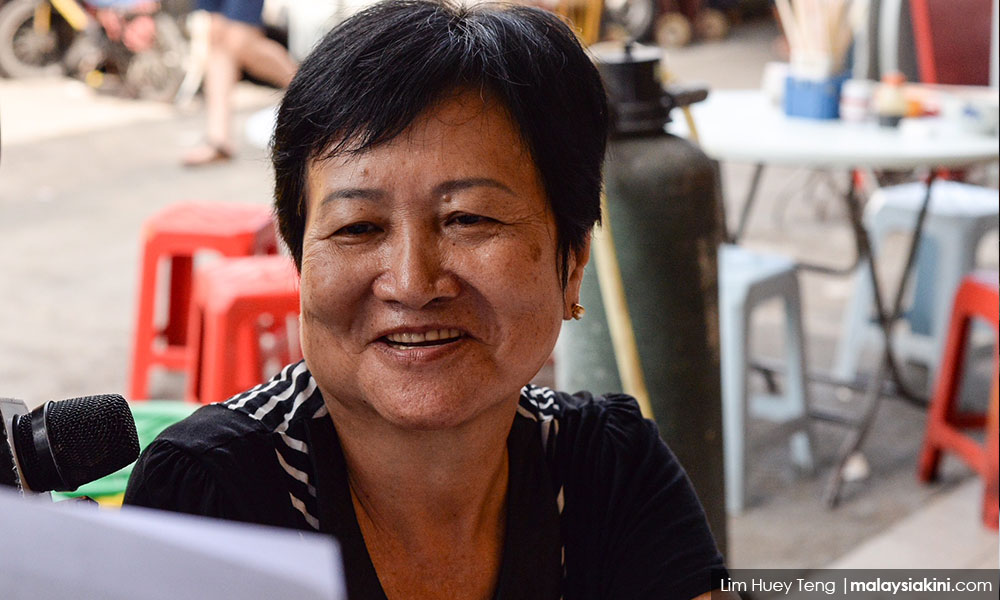 "I think many people, especially older people like me, won't recognise any other logo if it's not the DAP logo," the longtime Kepong resident told Malaysiakini.
Like most others interviewed, potato seller Liew Ping Chee, 38, said he recognised DAP and PKR flags but admitted to never having seen the Bersatu or Amanah logos before.
"I think many won't know the PKR logo. People might not understand the meaning when you use another flag [...] people might not know that (the parties) are together in a coalition.
"Not everyone listens to the news," Liew (below) observed.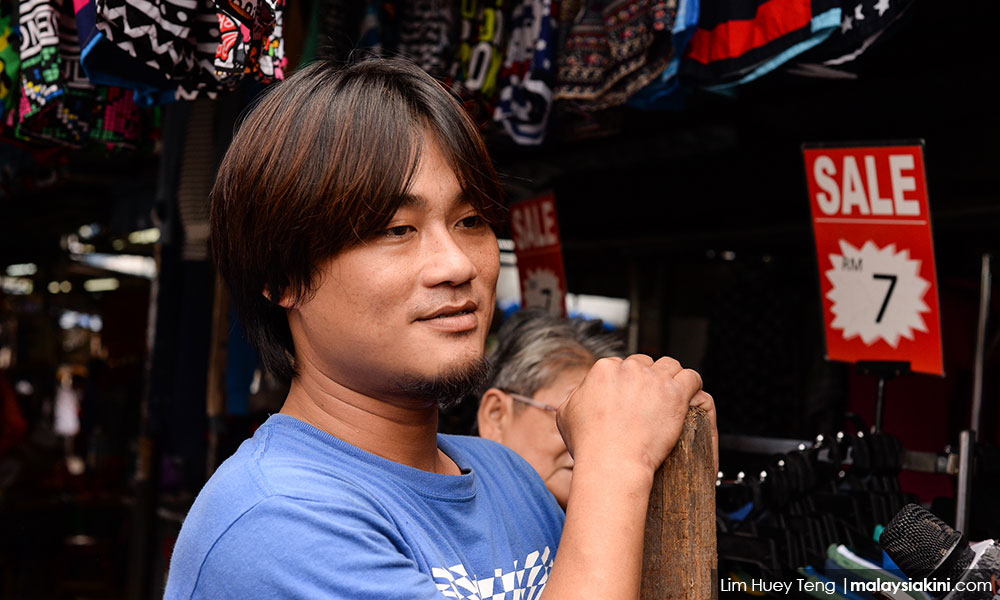 Meanwhile, market vendor Joanne Ng was more sympathetic to the idea of Harapan using PKR's logo as its common logo but like Liew said the move might confuse those unfamiliar with politics.
"It is best is to use either PKR or DAP logo as people know them better […] the older generation will recognise them.
"But in Kepong, some might still be confused (if you use the PKR logo). For people like us who have heard about what's going on, we know. Those who don't know will be confused.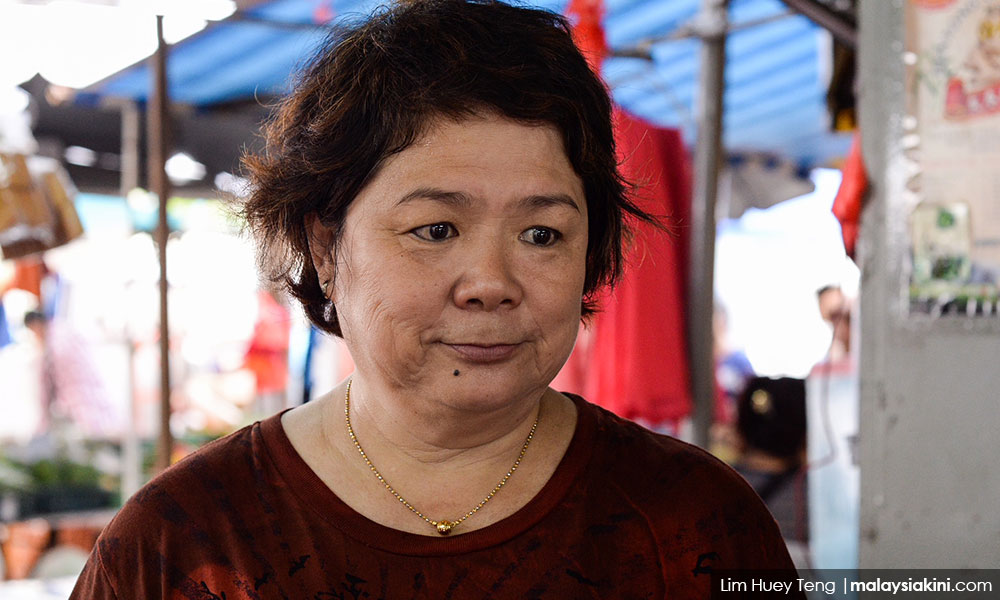 "If they use the DAP logo, everyone will know," Ng (above) told Malaysiakini.
Clothes vendor Lee Kok Lim, however, said he cared little about what symbol Harapan would use as its common logo.
"As long as it's not BN.
"The symbol does not matter [...]as long as you are in the same coalition and are against the government, that is the most important thing," the 52-year-old said.
Similarly, Tan Boon Yu (below), who runs a chicken rice stall with his wife at the market, said he would support any party and any logo as long as it was from the opposition.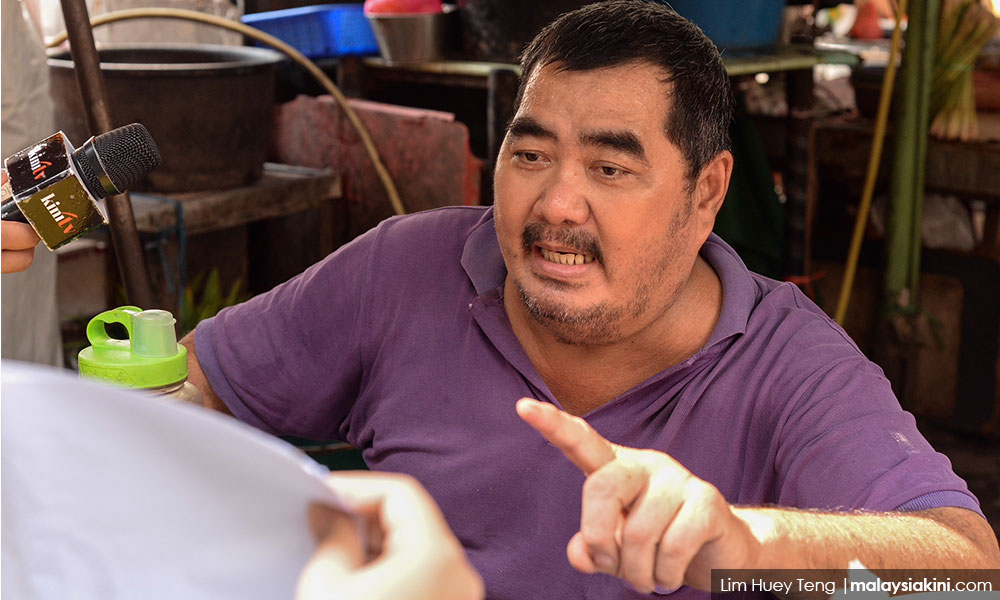 "Of course, it would be easier to understand if they use either DAP or PKR's logos.
"But if they choose to use other logos, the choice is not ours. We will vote for the opposition (anyway) because they will speak for us in Parliament," Tan told Malaysiakini.
Harapan might not have much to choose from, considering the Malay apprehension towards the DAP logo, Harapan-leaning PAS supporters' possible disgruntlement towards the Amanah flag and the Registrar of Society's impending threat to
deregister
Bersatu.
Furthermore, Bersatu and Amanah are relatively new parties established in September 2016 and September 2015 respectively.
The opposition coalition is expected to come to a decision about a common logo next week. -Mkini