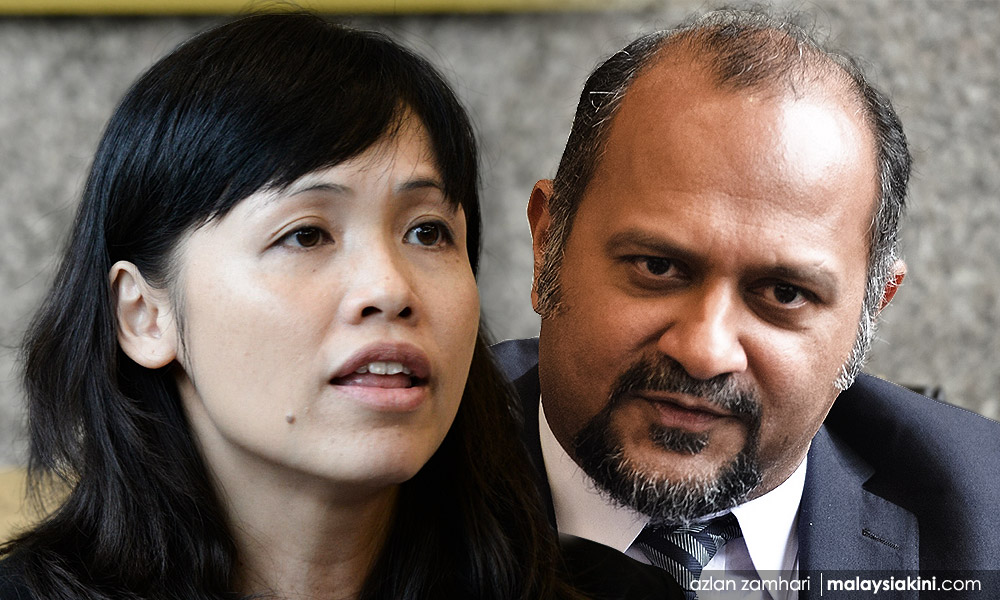 GE14
| DAP's planned announcement of candidates for the Kulai parliamentary seat and the Senai state seat have set tongues wagging, as the choice of nominee could impact on the party's entire plan for Johor in the 14th general election.
According to a DAP media invite, Pakatan Harapan will launch its operation centre in Kulai at 2.30pm tomorrow.
Among the leaders who will be present are DAP parliamentary leader Lim Kit Siang, Johor chief Liew Chin Tong, incumbent Kulai MP Teo Nie Ching, incumbent Senai assemblyperson Wong Shu Qi and "candidates of Kulai and Senai."
The last part of the guest list raised eyebrows, as it hints that both Teo and Wong may not be defending their seats.
Teo to make way for Gobind?
A source revealed that DAP deputy chairperson Gobind Singh Deo may be fielded in Kulai, and aid Harapan in its quest to conquer Umno's birth state.
However, another source said Gobind would not be present at the Kulai operation centre launch, meaning that speculation does not arise.
When contacted, the two-term Puchong MP refused to confirm whether he would be present at the ceremony, or whether he would contest the seat.
Teo, however, told Malaysiakini that she is unsure if she will defend Kulai for a second term.
Kulai's voters are 54.12 percent Chinese, 34.81 percent Malay and 10.32 percent Indian.
It is considered a DAP safe seat, as Teo won with a 13,450 majority vote in 2013, the first time that the party had captured Kulai.
The lack of clarity on possible candidates was explained by one DAP source, who said that the party's Johor team often switch strategies on a daily basis.
"The situation is too dynamic. We can't forecast the final team. A few days ago, Gobind was speculated to be in Kulai.
"But the latest news is that Teo may continue to defend Kulai."
DAP will contest in six Johor parliamentary seats, namely Bakri, Kluang, Kulai, Gelang Patah, Labis and Ayer Hitam in the upcoming general election.
It had won the first four seats named in the last general election.
DAP had already announced that Damansara Utama assemblyperson Yeo Bee Yin will move to Bakri to defend the seat, while Liew is going to challenge MCA deputy president Wee Ka Siong in Ayer Hitam.
Lim plans to stay in Gelang Patah.
The announcement of who will contest in Kulai tomorrow would make things clearer on DAP's strategy for Kluang and Labis.
Should Teo be retained in Kulai, and Gobind is confirmed to join Johor Harapan's quest, the latter may contest in Kluang or Labis – seats which he is believed to have a higher chance of winning.
Similarly, if Gobind is named as the Kulai candidate, this frees up Teo to move to Labis or Kluang.
Following the redelineation exercise, Kluang has become a mixed seat, which now consists of 47.49 percent Chinese voters, 41.62 percent Malay and 9.38 percent Indian.
The central Johor inland seat is also considered a DAP safe seat. Liew won Kluang with a 7,359 vote majority in 2013.
Meanwhile, Wong is expected to move from state to Parliament, and will likely stand in a constituency not contested by Gobind or Teo.
While there is speculation that Wong would defend Kluang for DAP, she had in an interview with Oriental Daily said that the party's central leadership is mulling fielding her in Labis.
She reportedly said she would not decline the offer.
Labis is a mixed seat which has 44.96 percent Chinese, 37.98 percent Malay and 14.66 percent Indian voters, according to latest electoral rolls.
In 2013, DAP's S Ramakrishnan lost in Labis to MCA vice-president Chua Tee Yong, who won by a slim majority of just 353 votes.
If Wong's move to parliament is confirmed, sources said her Senai seat will be defended by DAP Kelapa Sawit branch deputy secretary Tee Boon Tsong.
Tee is an artist who is active in Johor NGO Yellow Flame, which was established during the first Bersih movement. He joined DAP in Oct 2016.
When contacted, Tee declined to comment. -Mkini