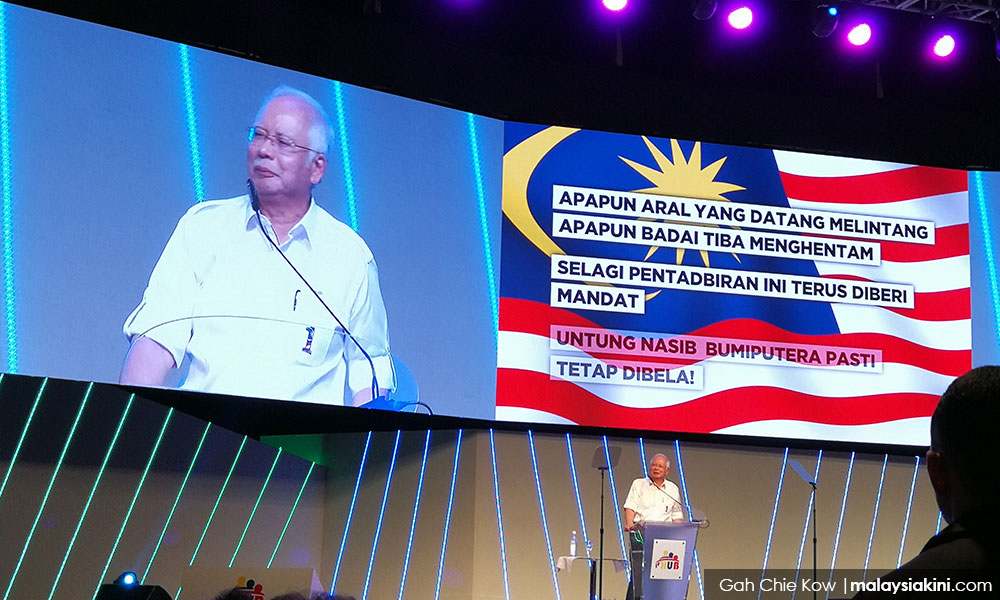 Prime Minister Najib Abdul Razak took a swipe at Pakatan Harapan when he announced 11 new and additional incentives totalling RM2.9 billion for bumiputera small and medium enterprises (SME).
"I have scrutinised the manifesto from the other side, which has 60 promises. However, only one of the promises talked about 'the bumiputera economy'," he said when attending the "Bumiputera Entrepreneur Gathering and Chat with the Premier" event at Bukit Jalil today.
"They did not place the bumiputera economy as their first promise, not the tenth nor 20th, but 30th," he said.
"When I looked into the promise, it does not contain substantial content that could uphold the development of the bumiputera economy in a holistic manner," he said.
"They merely pledged to table the bumiputeras' and Malays' share of equity in Parliament; what can the bumiputera gain from this? This is how lightly they take on the bumiputera agenda," he said.
Earlier, Najib said the government will allocate RM50 million for listed SMEs in the Leading Entrepreneur Accelerator Platform (LEAP) market, where a RM500,000 matching grant will be allocated for each SME.
The government will also provide an RM500,000 soft loan each for 80 high-performing bumiputera SMEs, he said.