Jailed de facto PKR leader Anwar Ibrahim said if Pakatan Harapan captures Putrajaya in the upcoming general election, they will make the Election Commission a truly independent body.
He added that the coalition would repeal the anti-fake news law in the event it is passed.
The Anti-Fake News 2018 bill is still currently in debate at the Dewan Rakyat, but it is expected to be passed soon.
"Harapan will set up a truly independent election commission and repeal the anti-fake news law.
"I urge Malaysians to come out in large numbers and vote BN out of power," he said in a statement today.
Disgusted by BN bulldozing the redelineation proposal through Parliament, Anwar said the proposal for new boundaries is a serious matter that should have taken weeks to discuss and debate.
Instead, he said, it was rushed through the process in just two hours.
"This is not a proper and lawful redelineation exercise, but a blatant and unconstitutional act of gerrymandering.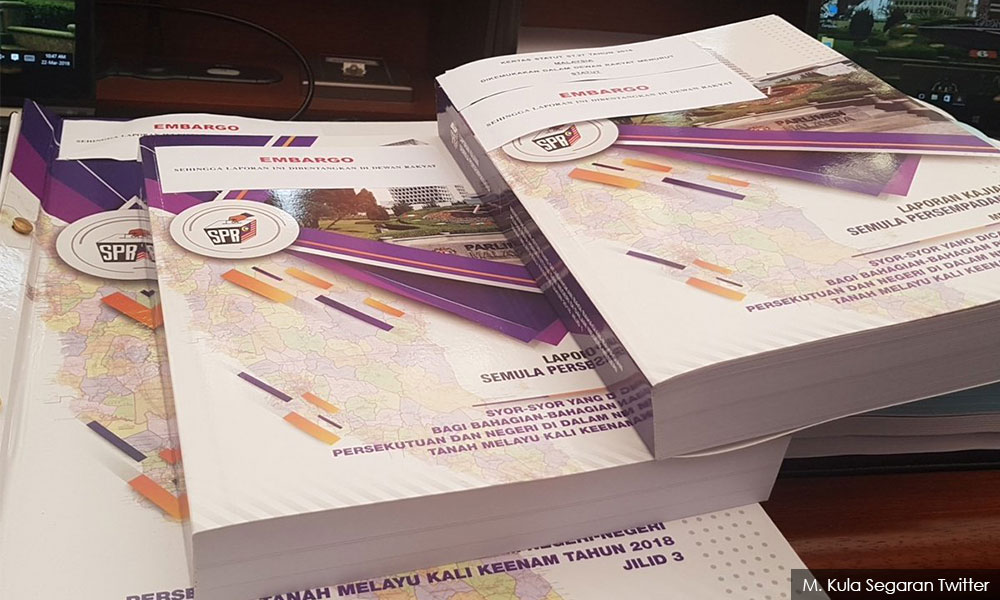 "It is an admission by BN that they would lose the general election using the old boundaries," he said.
Anwar also criticised the anti-fake news bill being rushed through the Dewan Rakyat, calling it a "clear sign of desperation."
BN wants this new law, he claimed, to prevent further discussion and criticism of the 1MDB scandal, as well as other corruption scandals linked to the ruling party.
"In pushing through the Anti-Fake News bill, BN is clearly targeting the youth, who will become the main victims of this law.
"Fake news or false news can be dealt with by defamation laws.
"Can we let thieves who had stolen billions in public money decide what is fake?" he said.
The debate on the anti-fake news bill will continue in the Dewan Rakyat on Monday.
Critics and lawyers have pointed out the definition of fake news in the bill is far too vague, and that the provisions are open to abuse. -Mkini