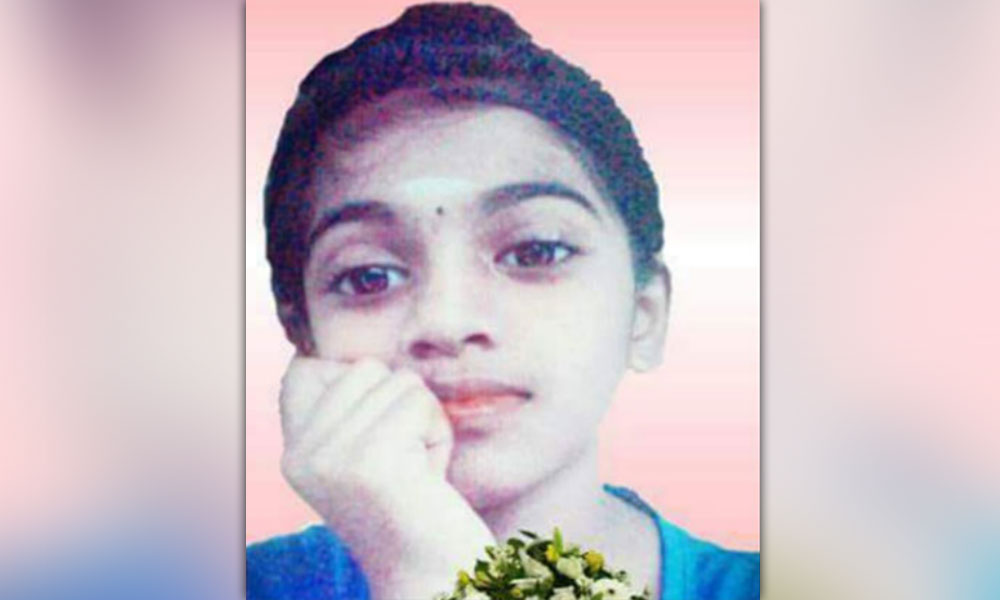 The inquest into the death of M Vasanthapiriya, who committed suicide after she was accused of stealing her teacher's iPhone, has been fixed for May 24 and 25.
NGO Tamilar Kural Malaysia secretary Satees Muniandy, who is assisting the family, claimed "they were not informed about the details of the inquest".
Satees said in a statement today: "All of a sudden, this morning, we found out that the inquest was scheduled at the George Town Sessions Court.
"Penang police had earlier said it would be held at the district magistrate's court in Jawi today."
It was reported on Feb 24 that the Attorney-General's Chambers had
agreed
to the inquest, and it was scheduled at the Seberang Perai District magistrate's court on March 30, today.
Satees said even the lawyers representing the family were not informed about the change of venue of the inquest.
However, he claimed, the teacher involved in the matter and the National Union of Teaching Profession (NUTP) knew about the change of venue and schedule.
'Luckily an acquaintance of ours was in court'
"Luckily, a lawyer acquaintance of ours was there in the court, to stand in, in case the inquest starts," Satees said.
"But we are still unable to understand what is going on. We hope the authorities are serious in this matter, and not just have the inquest to subdue the public outcry on the matter," he added.
Satees was referring to a proceeding at the Sessions Court in George Town today, at which the inquest was fixed for May 24 and 25 by coroner Norsalha Hamzah.
According to inquest officer JG Kaameni, today was fixed for mention to determine the trial dates for the inquest proceedings.
Lawyer V Partipan is holding a watching brief for the teacher and the NUTP.
Vasanthapiriya, a student of SMK Nibong Tebal, attempted suicide in January and a week later, after she was blamed for stealing her teacher's handphone.
Vasanthapiriya denied stealing the handphone in a suicide note she left for her teacher in the room in her house where she hung herself with a shawl.
Her father rushed the unconscious girl to the Seberang Jaya Hospital on Jan 24 but she
died
from brain damage on Feb 1.
Police are investigating the case from several angles, including attempted suicide and sudden death, while at least 30 witnesses are to be called to testify at the inquest. Mkini