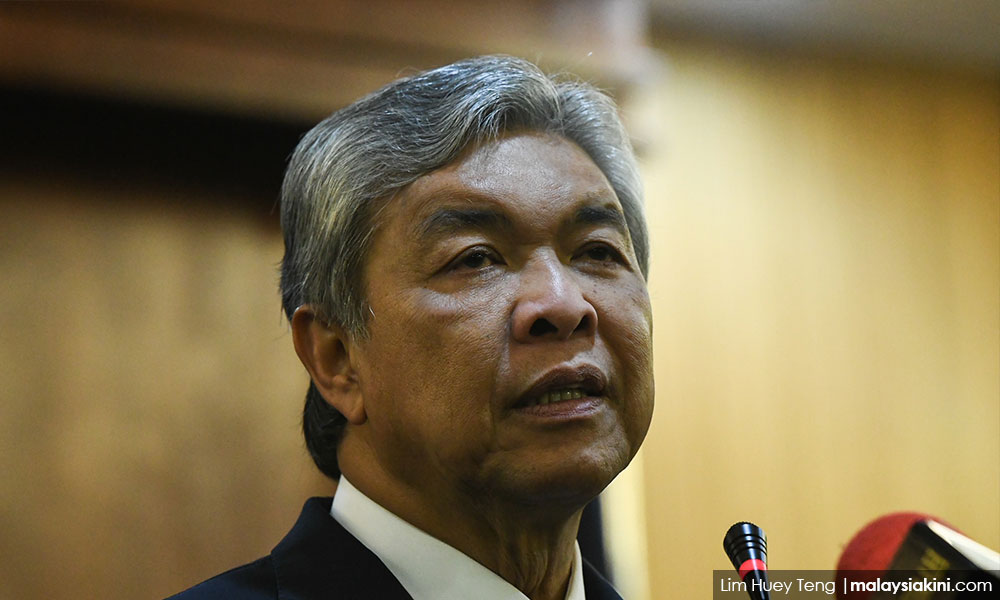 Deputy Prime Minister Ahmad Zahid Hamidi believes that a former leader has been blessed with a long life in order to reflect on his past mistakes, according to a report in Utusan Online.
The Umno-owned newspaper also said Zahid is confident that Allah had provided this former leader with the opportunity to repent before the end comes.
"There are still leaders who are not resting although more than nine decades old.
"We can see clearly that Allah has decided to prolong a person's life... this has nothing to do with those who are alive or dead.
"This is to provide the space to see for yourself all the wrongs done in the past. Secondly, to provide an opportunity for the person to repent.
"Hopefully, the individual is looking at this second chance and hopefully, it is enough," he was quoted as saying.
Zahid said this in his speech in Semula Desa Jaya in Johor Bahru this morning. Also present were Johor Menteri Besar Mohamed Khaled Nordin and Johor Bahru MP Shahrir Abdul Samad.
Since Dr Mahathir Mohamad was announced as Pakatan Harapan's choice for prime minister if the opposition coalition wins federal power in the coming general election, his age has become the subject of debate.
Recently, Prime Minister Najib Abdul Razak cautioned Malaysians against putting the future of this nation in the hands of a nonagenarian.
Last week, a forum was held to discuss if the former prime minister, who turns 93 this year, is too old to be the head of government again.
Mahathir has repeatedly stressed that he would serve as an interim prime minister until former opposition leader Anwar Ibrahim is released from prison and secures a royal pardon.
Anwar is slated to be released on June 8.
Meanwhile, former minister Rafidah Aziz took Zahid to task over his comments in a Facebook posting.
"What kind of human being is this? Mocking the powers of Allah SWT and other people's age.
"Does he know whether he himself would see tomorrow? Astaghfirullah," Rafidah said in the posting, which also included a link to the Utusan report. -Mkini