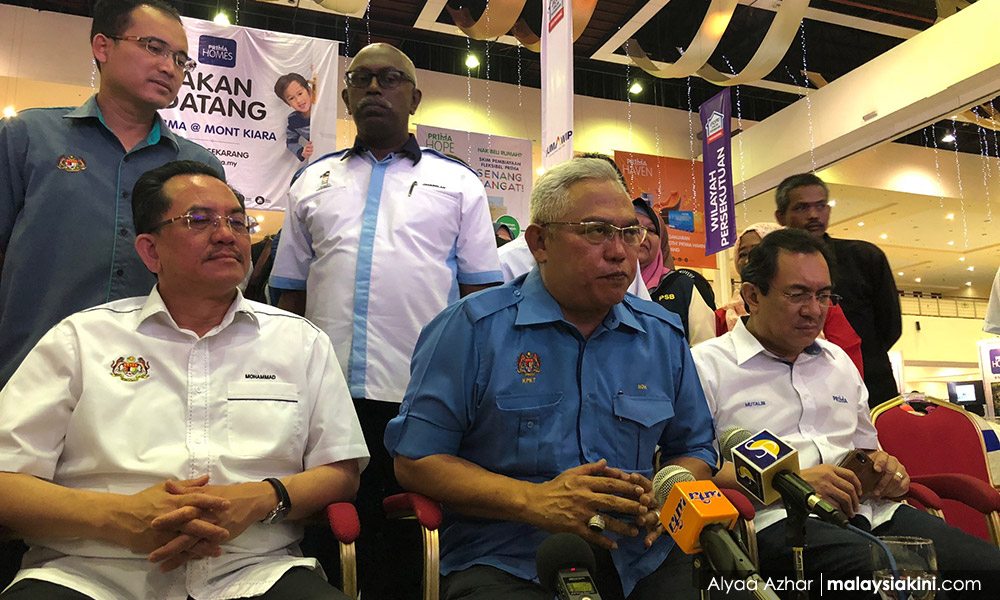 For Urban Wellbeing, Housing and Local Government Minister Noh Omar, thanking the BN government is not a difficult task to do.
Speaking to some 1,200 recipients of housing schemes under his ministry at the Putra World Trade Centre today, Noh reminded them to be grateful.
"We should thank the BN government that has tremendously defended those from the lower income group.
"It's not difficult to say thank you to BN. The general election is happening soon.
"It does not even take you five minutes (to vote). When you see the dacing (weighing scale) symbol, just vote for it. That's how you thank the BN government," said Noh.
The weighing scale - which symbolises the concept of justice - is BN's election symbol. The general election is expected to be called soon.
Meanwhile, Noh earlier in his speech, said he has continuously faced accusations from the opposition over the government's affordable housing initiatives.
"Especially those that have been implemented by our beloved prime minister. I can see that the housing issue is close to his heart."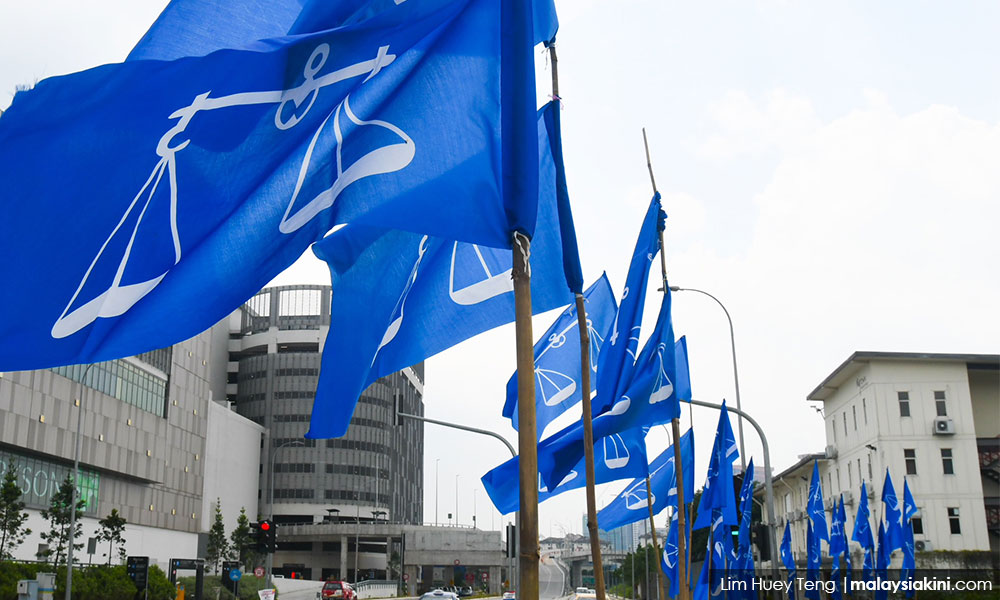 Citing the recent World Urban Forum held in Kuala Lumpur, Noh claimed that delegates from other countries were impressed by the Malaysian government's efforts to provide affordable houses.
"If ministers from other countries can appreciate this government's efforts and how the BN government helps the rakyat, there is no reason for the rakyat not to appreciate and thank the BN government which has helped the rakyat a lot in solving the housing problem.
"Do not be influenced by the opposition's incitement. If we were to invite them (to this programme), they will say that these houses are not affordable," he said.
The MyHome, MyDeposit, Program Perumahan Rakyat (PPR), Skim Pinjaman Perumahan (SPP), Rumah Transit 1Malaysia (RT1M) and rent-to-own housing schemes are some of the government's intiatives that cater to the low and middle-income groups, known as B40 and M40 respectively. -Mkini