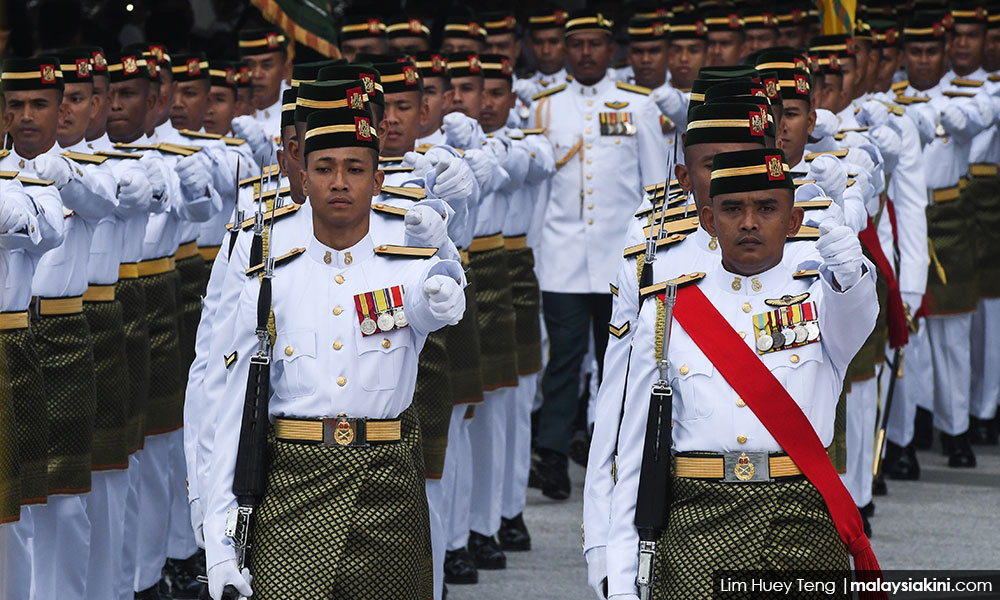 Malaysia's police and troops may be out of jobs if the wrong leadership takes control of the country, warned Prime Minister Najib Abdul Razak.
In particular, Najib cautioned that the wrong leadership may even choose to disband the Royal Malay Regiment, the oldest and most fearsome unit of the army's infantry regiments.
"What if those with hidden intentions, those that don't understand the country's history, what if they propose the disbandment of the Royal Malay Regiment because it is not in line with the Malaysian Malaysia concept, what are the implications to our country?
"I think I don't have to answer that. I don't want touch on sensitive matters on purpose, but I want us to realise that we have to determine the right leadership to fulfil this country's aspirations," Najib said.
He was speaking at a dinner for the armed forces and police in Kuala Lumpur tonight.
While he mentioned did not mention any political party, the "Malaysian Malaysia" concept is an obvious reference to DAP, which Najib (below) has painted as anti-Malay and anti-Islam.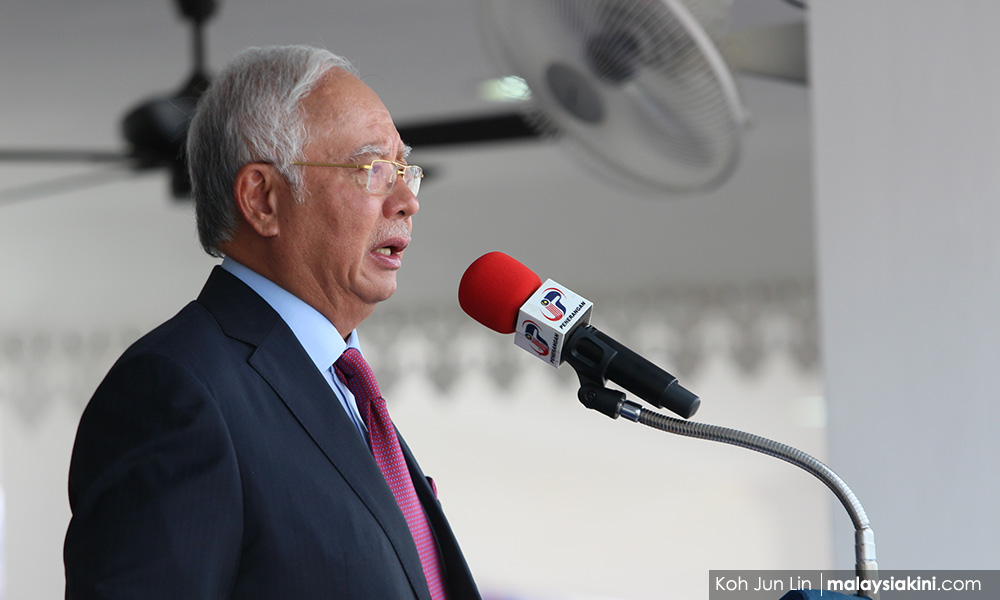 In his speech, Najib also warned that since the other side believes the civil service is too bloated, that the armed forces and police may be trimmed in size.
"Maybe the police and armed forces will be reduced in size, maybe it'll be the teachers, anything can happen," he said after citing a 2016 Penang Institute survey which said that Malaysia only needed 430,000 civil servants.
Najib said if the right leadership is picked, with support from the police an armed forces, Malaysia could become a great country on the international stage.
The dinner tonight was attended by 460 armed forces and police officers, as well as Deputy Prime Minister Ahmad Zahid Hamidi, Inspector-General of Police Mohamad Fuzi Harun, and Armed Forces Chief Raja Mohamed Affandi Raja Mohamed Noor. - Mkini