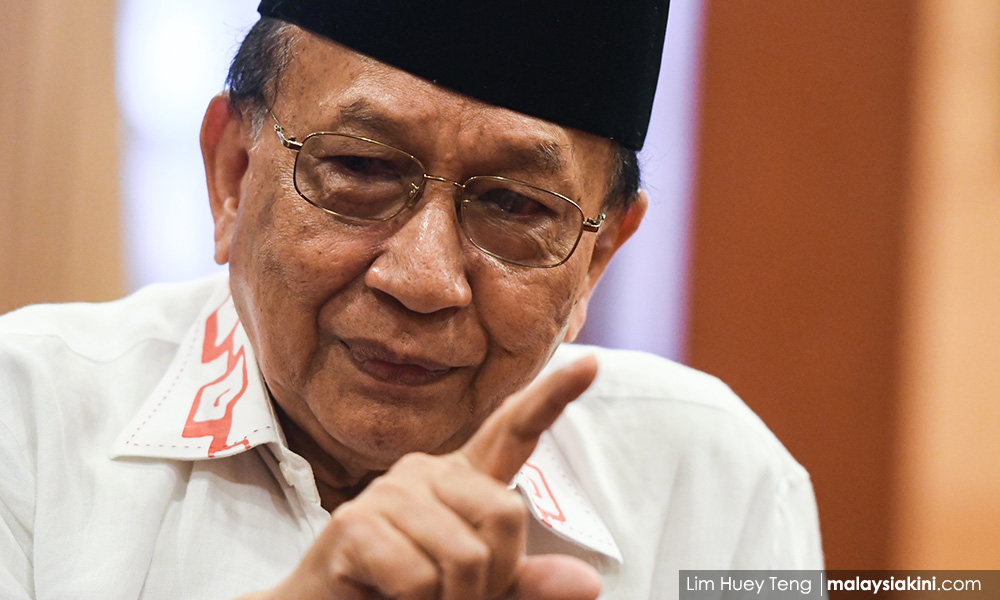 A veteran Umno leader has called on the parliamentary speaker to punish those who use insulting language such as "go to hell" in the House.
"The Dewan Rakyat speaker ought to rein in speech that is rude, insulting such as 'go to hell', 'celaka' and other rough language in Parliament - the highest institution of the land.
"Language that is uncivilised has shamed our race.
"This must be stopped. It must be punished," former minister Rais Yatim said on Twitter today.
While he did not mention names, Rais was clearly referring to Umno's Pasir Salak MP Tajuddin Abdul Rahman, who during the debate in Parliament on the highly criticised Anti Fake News Bill yelled, "
Go to hell
with you!" at the opposition bench.
This was after opposition MPs heckled him for interrupting Bersatu Pagoh MP Muhyiddin Yassin's speech.
Muhyiddin was questioning how the government would decide what is considered fake news, bringing up the example of what the US media and authorities had said about the 1MDB scandal, and the government's denials.
The new bill has received a chorus of dissent not only from the opposition, but from Umno veterans and civil society as well, including the prime minister's brother
Nazir Razak
.
Critics say the law looks set to clamp down on criticism and free speech. -Mkini