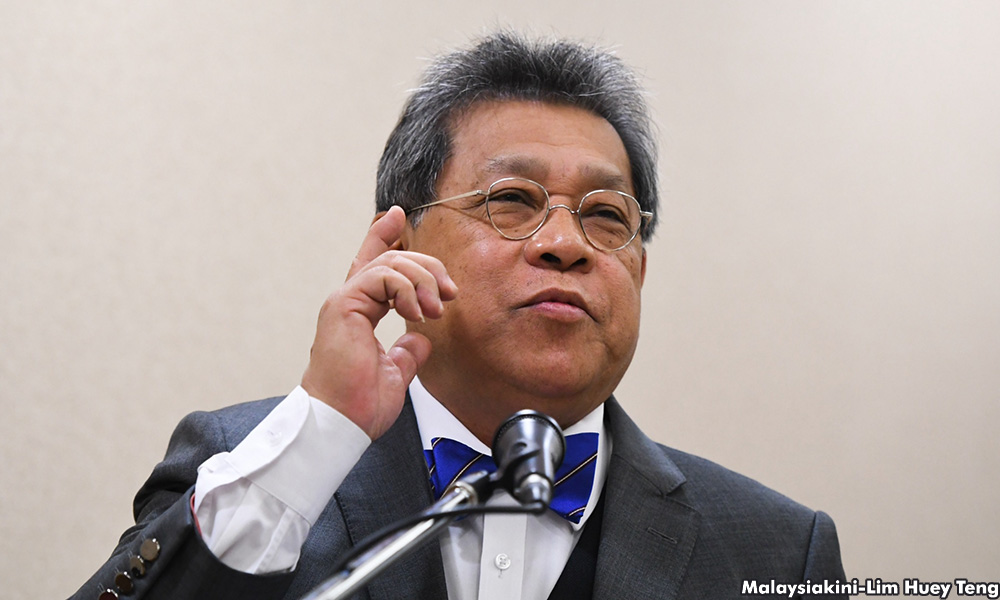 Speaker slams unruly behaviour of lawmakers in Parliament, behaving as if they have dual personalities.
Speaking on the unruly behaviour of MPs in Parliament, Dewan Rakyat Speaker Pandikar Amin Mulia said it seems like the lawmakers have dual personalities.
"It is as if they have two personalities.
"Outside, they are normal human beings, but inside the Dewan Rakyat they become superhumans (manusia sudah luar biasa)," Pandikar is reported as saying by Utusan Malaysia today.
He said while nothing physical has happened, insulting words are still being used in the Dewan Rakyat.
"They think when they are in the Dewan Rakyat, they have licence to debate on anything because it is a democracy. This is what is sad," he said.
Pandikar said his duty is to make sure the agenda of the meeting is followed, but opposition lawmakers were constantly making hue and cry over lack of time to debate, which actually wastes time.
If the rules were followed strictly, he said, the lawmakers would not be able to debate as they do now.
This is because in every single debate, they were breaking the rules.
"If you understand the rules, they are not allowed to speak a single word without permission from the speaker. But now, as you know, there are times when 10, 15 MPs are all standing up (to speak) at the same time.
"This is against the rules Tell them to sit down yet they still remain standing," Pandikar lamented.
Some parliamentarians debated "without ethics" on purpose, he said, even though they understood the rules and standing orders of the Dewan Rakyat.
Unfortunately, he said, they do not care because they prioritise their political interest.
"To them, if there is publicity, it will be read by the public, including their supporters.
Not everyone understands the rules of the Dewan Rakyat, he said, so supporters of certain parties will become even more supportive when there is a perception that the speaker is "tyrannical".
"They are trying to influence (the public) that the speaker is always in cahoots with the government," Pandikar added. -Mkini