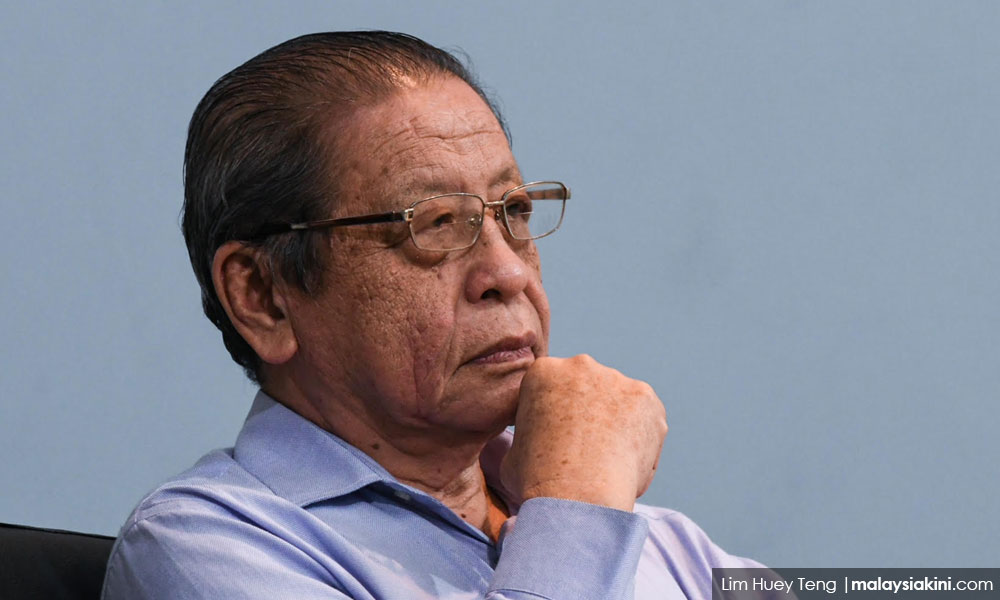 DAP veteran Lim Kit Siang has dared MCA deputy president Wee Ka Siong to not only "think" about suing him, but to act on it.
In a statement today, the Gelang Patah MP also asked why Wee was "so sensitive" when the latter had said he did not mind being called "catspaw" and "ninja assassin".
Lim was responding to Wee's statement yesterday that he was considering
legal action
against Lim for alleging that Wee was acting according to a script from BN strategic communications director Abdul Rahman Dahlan in "attacking" the Penang undersea tunnel project.
Wee had said that he would tolerate name calling, but would not accept slander against him.
Wee had also extended invitations to both Kit Siang and his son, Penang Chief Minister Lim Guan Eng, to the "Ceramah Kisah Benar 2.0 Pulau Pinang" forum organised by MCA, which will be held in Bagan, Penang, tonight.
Lim, in the statement, further asked Wee to not only proceed with the legal action, but first of all to answer his questions on why MCA ministers and parliamentarians had voted in favour of the Election Commission's (EC) redelineation exercise in Parliament when they had initially been against it.
"In Vision 2020, (former prime minister Dr) Mahathir (Mohamad) envisioned having one 'Bangsa Malaysia' with the people ethnically and territorially integrated, living in harmony, while (Prime Minister) Najib's (Abdul Razak) 1Malaysia envisaged a Malaysian nation where every Malaysian regards himself/herself as Malaysian first, and his or her race, religion, region or socio-economic status, next.
"Both visions and objectives have been smashed into smithereens by the EC's constituency redelineation proposal, which will ensure the general election, which must be called in a matter of days, will be more racial and polarised than ever," Lim said.
Lim then cited MCA president Liow Tiong Lai, who had said that the redelineation would negatively impact voters by racially dividing them.
"The exercise will see the minority losing their political rights, while the majority continues to dominate the voting process and determine the direction of the country."
Perhaps Wee should invite Gerakan president Mah Siew Keong to the MCA forum in Bagan tonight to explain why Gerakan also voted in favour of the redelineation proposal, Lim added. -Mkini