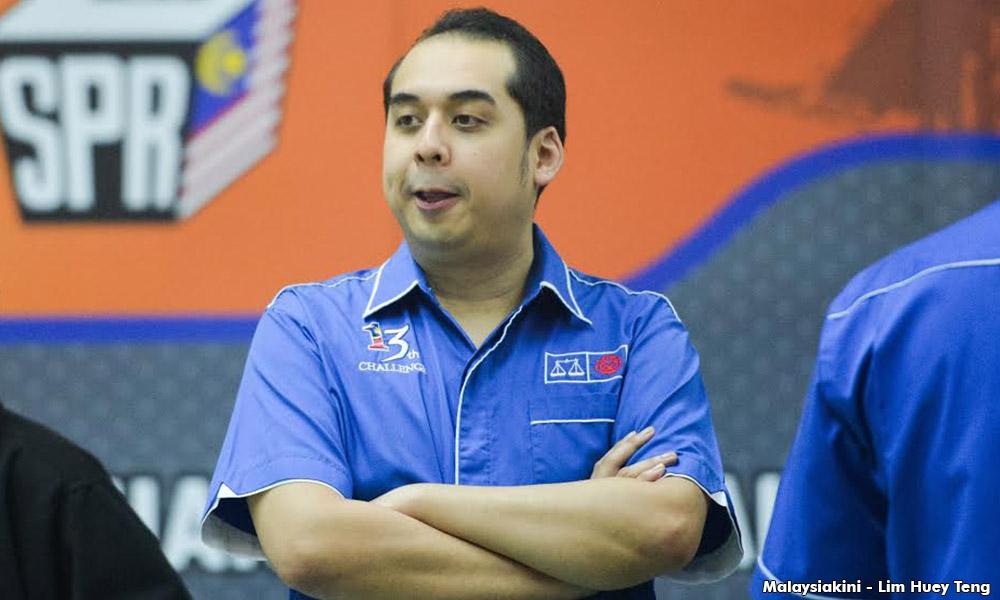 The son of Prime Minister Najib Abdul Razak, Nazifuddin Najib, announced today that he was "stepping out" of politics, temporarily.
In a statement posted on his Facebook page, Nazifuddin said his decision would remain until it "is the right time" to participate again in Umno.
"The heat of the 14th general election is on. Every day, rakyat from all layers of the society and political leanings are discussing the election, and each of them has their own interpretations.
"Personally, I see GE14 as a poll that would determine the fate of a Malay-bumiputera government, which has also championed the Chinese and Indians.
"It is Umno, which has led BN as Malaysia's 'government of the day'. This means that if Umno loses, the power of the Malay-bumiputera, which have also protected the Chinese and the Indians, will be lost. It is this valuable asset that all Malaysians should strive to uphold.
"As I look behind, I see the tough weather and wave-battered journey (of Umno). Although it is painful, there is not a sliver of regret as this is the core of a struggle for the religion, race and nation," he said.
Nazifuddin added that he loved Umno for the party's "noble" struggle.
"I love Malaysia because it was born out of Umno's struggle. Umno was born out of the people's support. I have never, and will never, go against the Umno leadership that helms the country.
"With this, I announce that I am stepping out of the political arena for the time being, until it is time again for me to start participating in Umno," Nazifuddin said.
He added that during his "break" from politics, his Facebook page would not be updated with political-related posts. Instead, it would only document his personal page, he said, and went on to thank his supporters. -Mkini