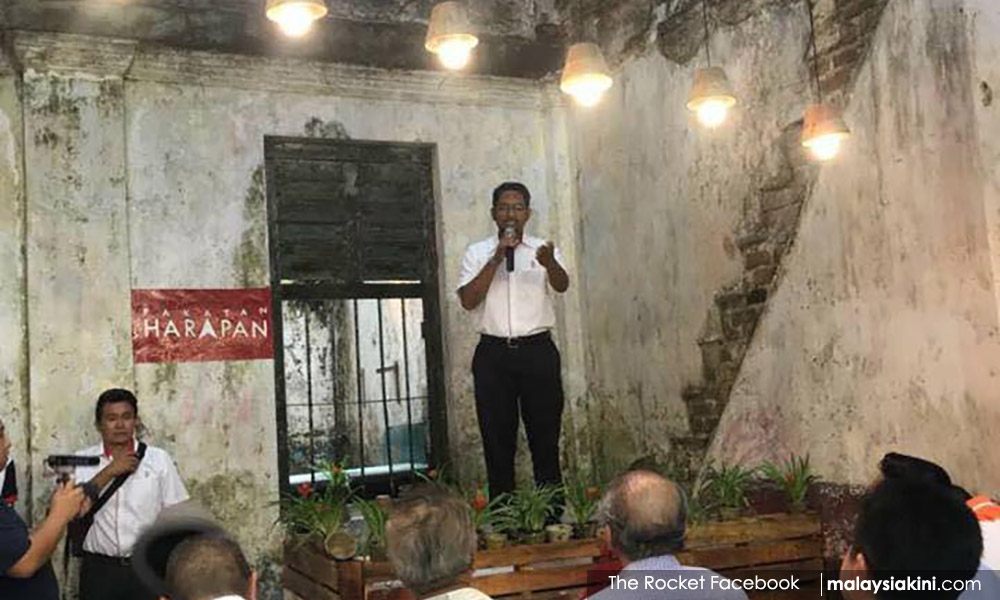 GE14
| DAP has announced its assistant publicity secretary Sheikh Omar Ali as the Pakatan Harapan candidate for the Johor state seat of Paloh for the coming 14th general election.
DAP parliamentary leader Lim Kit Siang broke the news at the opening of the DAP Paloh General Election Centre in Paloh, Johor yesterday evening.
"The opening of the DAP-Harapan election centre in Paloh is most symbolic and meaningful, for DAP Paloh has restored a burnt shophouse that had been abandoned for over two decades into a hive of activity for political change, not only for Paloh, but also for the Johor state and the Malaysian nation," said Lim, who is Gelang Patah MP, in his speech.
Lim expressed optimism in their bid to take the southern state, Umno's stronghold, despite the controversial redelineation bulldozed through Parliament this week.
Just as DAP has restored the abandoned building, said Lim, "Harapan can succeed to Save Malaysia and bring about the first peaceful and democratic change of government in Johor and Malaysia."
Sheikh Omar is the first Malay candidate the DAP has announced for the coming campaign.