DAP will defend the Royal Malay Regiment just as it will defend other vernacular institutions, assured party veteran Lim Kit Siang.
"DAP would defend the existence of the Royal Malay Regiment in the way DAP will defend Chinese and Tamil schools in Malaysia and the country as a multi-racial, multi-lingual, and multi-religious and multi-cultural 'Instant Asia'," Lim said in his speech at a kopitiam ceramah in Ayer Hitam today.
He was responding to Prime Minister Najib Abdul Razak, who
warned
last night that the infantry regiment could be disbanded under the wrong leadership, which may find it incompatible with the Malaysian Malaysia concept.
While Najib mentioned no political parties, Malaysian Malaysia is an obvious reference to DAP which the Umno president has painted as anti-Malay and anti-Islam.
The Royal Malay Regiment is the oldest and topmost infantry regiment in the army, with its 1st battalion acting as a ceremonial guard for the Yang diPertuan Agong.
Lim said the prime minister's false allegations were "regrettable".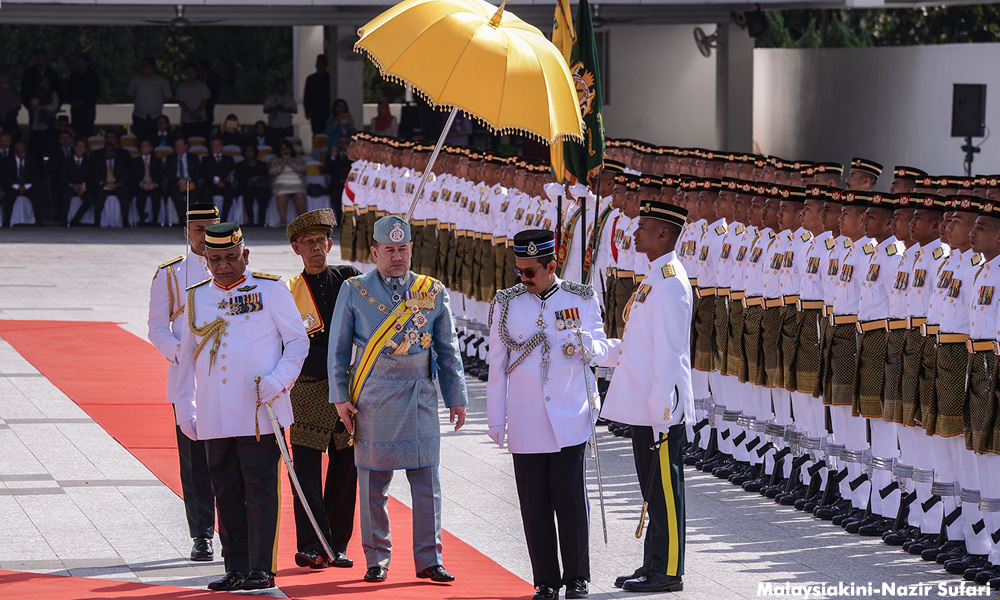 "I regret that the prime minister, Najib, is continuing his politics of fear and fake news to incite the Malays to fear change, particularly in the imminent 14th general election, warning that if Umno loses, the Malays will perish and that DAP will rise in dominance," he said.
"This is double fake news – firstly that Malays will perish if Umno loses ... and secondly, that all the Malay leaders are stooges and puppets of DAP, including former premier Dr Mahathir Mohamad, former deputy prime minister Muhyiddin Yassin, PKR de facto leader Anwar Ibrahim, PKR president Wan Azizah Wan Ismail and Amanah president Mohamad Sabu," said the Gelang Patah MP.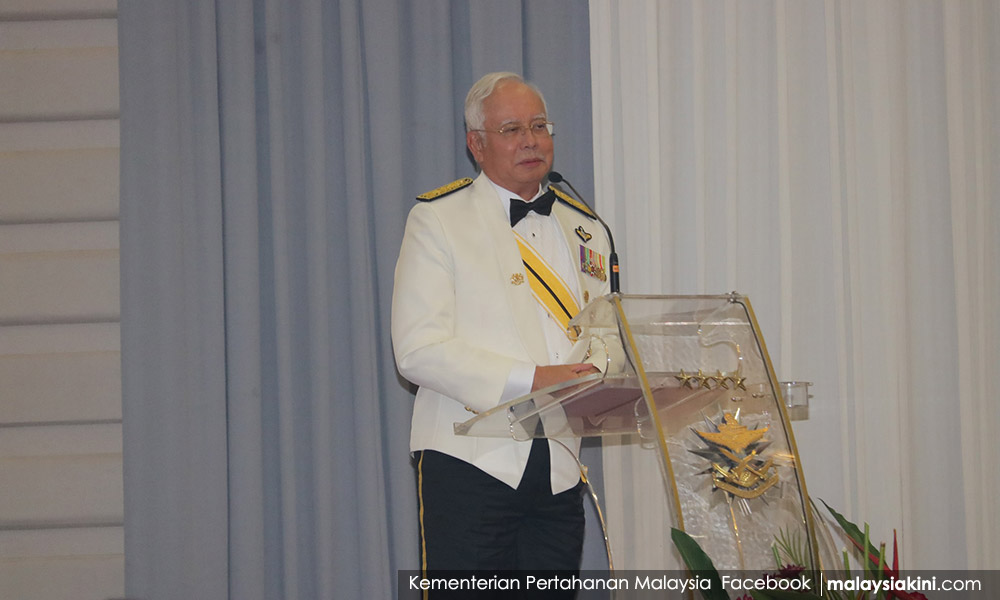 "Let me ask Najib – was DAP directing and manipulating the Umno government during the 22 years when Mahathir was the prime minister from 1981 to 2003, during which period was Najib was Pahang menteri besar from 1982 to 1986 and served in various portfolios as minister of youth, education and defence under Mahathir?"
Najib has increased attacks on DAP and Lim in particular, ever since the opposition party formed an alliance with former Umno strongman Mahathir, to the point of warning Lim could be the
next prime minister
if Harapan wins.
The veteran politician said Najib should "set an example of a clean, just and fair elections, and to stop resorting to the politics of fears, lies and fake news".
"To be known as a global kleptocracy is bad enough – the Najib administration should not add other derogatory and humiliating epithets for Malaysia in the international arena," said Lim. -Mkini