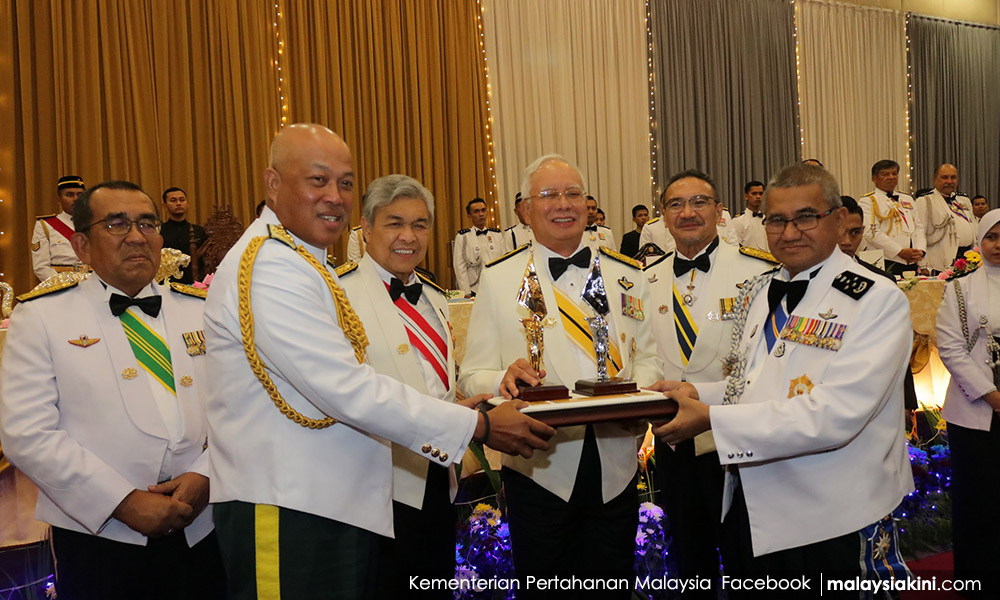 As election fever heats up, armed forces chief Raja Mohamed Affandi Raja Mohamed Noor has urged both the troops and police to be grateful and loyal to the government led by Prime Minister Najib Abdul Razak.
In a speech last night, Raja Mohamed Affandi said Najib has always given special attention to the security forces.
Besides providing the best security assets, he said the government has also done much for the armed forces, including looking after their families.
"Our families are given homes so that we can rest properly, and our wives and children are safe and sound.
"To deal with cost of living, we are given service schemes that are good," he said at a dinner for the armed forces and police in Kuala Lumpur.
The armed forces chief said the government also looks after the welfare of veterans and police officers.
"With this in mind, we as the troops and defenders of peace, should feel gratitude for the benefits given.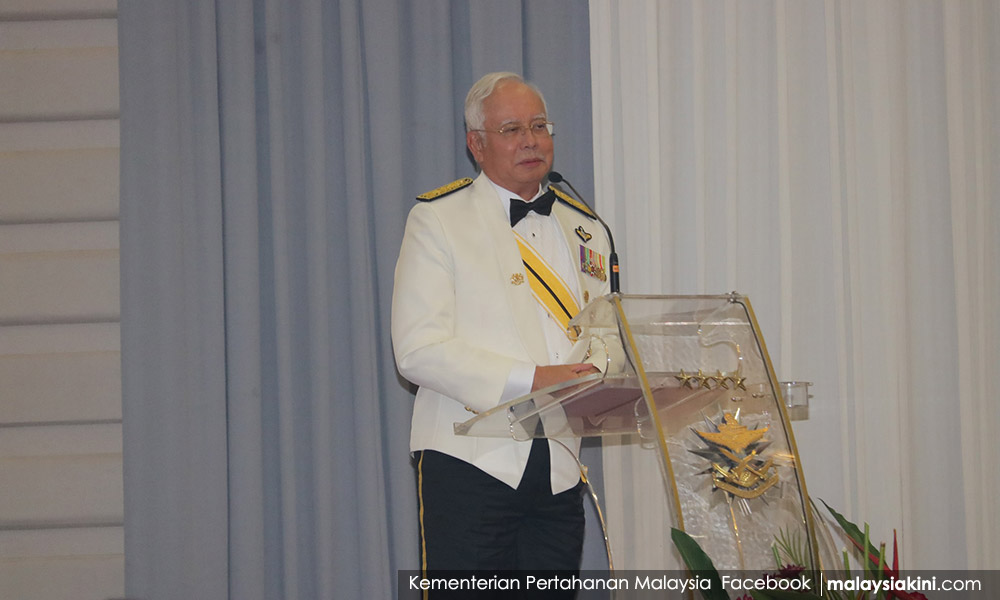 "I urge that we manifest this by giving our undivided loyalty to the country and the government led by the prime minister," Raja Mohamed Affandi said.
In a later speech at the event, Najib
warned
the armed forces and police that their jobs could be at stake if the wrong leadership is put in power.
He also warned of the possibility that the Royal Malay Regiment may be dissolved if it is found to be incompatible with the "Malaysian Malaysia" concept.
While he mentioned no political parties, "Malaysian Malaysia" is an obvious reference to DAP, which Najib has painted as anti-Malay and anti-Muslim.
The dinner last night was attended by 460 members of the armed forces and police, as well as Deputy Prime Minister Ahmad Zahid Hamidi, Defence Minister Hishammuddin Hussein and inspector-general of police Mohamad Fuzi Harun. -Mkini