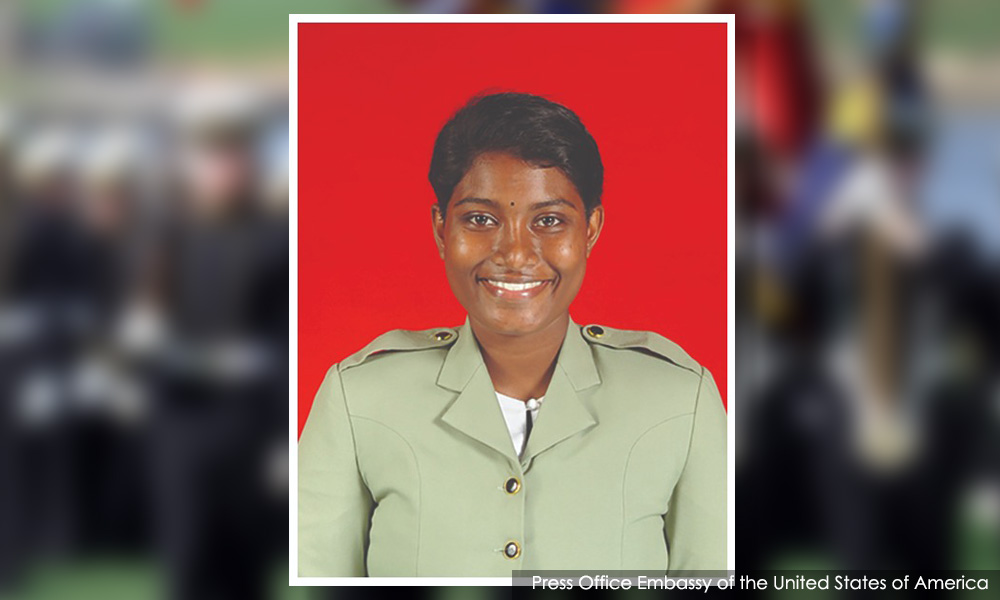 Kuala Lipis local Janushaa Bala Krishnan Muthiah (above) has become the first Malaysian woman to be selected to attend a prestiguous United States Service Academy.
"The US Embassy and Sekolah Kebangsaan Clifford will honour Janushaa, an alumni of SK Clifford, who has been accepted to study at US Naval Academy (USNA) in Annapolis, Maryland.
"Janushaa has been chosen after a rigorous selection process to represent Malaysia at the prestigious USNA, where she will spend the next four years learning to be a professional military officer alongside cadets from around the world," the US Embassy said in a statement released on May 15.
The ceremony to honour Janushaa was held on May 16 in Kuala Lipis, Pahang, which was also attended by US ambassador Kamal Shirin Lakhdir and representatives from the Ministry of Defence.
Janushaa was officially presented with her letter of acceptance at the ceremony as well.
The US Embassy said Janushaa's goal is to become a fighter pilot like her hero, Major Patricia Yapp, who is the first Asian female MiG-29 fighter pilot.
Janushaa plans to study aerospace engineering at USNA in pursuit of this goal, said the US Embassy. -Mkini