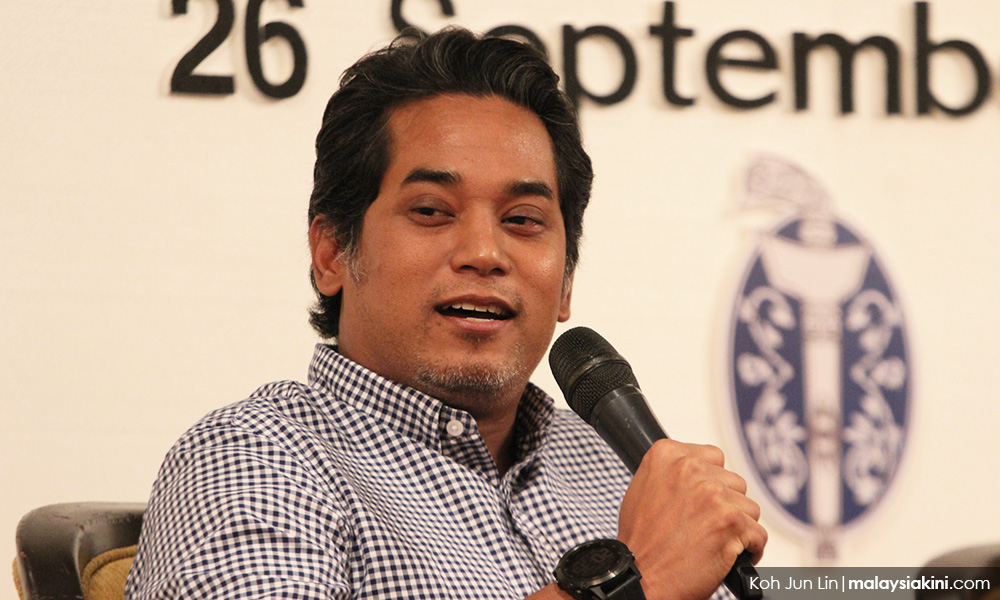 Umno president Ahmad Zahid Hamidi should be clear of the party's direction when deciding whether the party wants to form a proposed unity government with PAS and other Pakatan Harapan parties.
This was according to BN Rembau MP Khairy Jamaluddin after listening to a two-hour speech delivered by Zahid at the Umno annual general assembly at the party's headquarter in Putra World Trade Centre, Kuala Lumpur yesterday.
"You said previously that we should fight the cruel Harapan government. Then you came out with a statement saying we were exploring opportunities via a JV (joint venture).
"You have to be clear as to which way you are leading the party," said the former Youth chief.
Both Umno and PAS have been solidifying their ties after BN lost in the May general election.
Earlier this week, Zahid said he would be open to forming a unity government with any Harapan party.
Umno Youth delegates appeared to be uneasy with Zahid's plans, following the lead of Youth chief Asyraf Wajdi Dusuki, who yesterday said he objected to "backdoor attempts" to return to power.
Last night, Zahid reiterated Umno is still open with working with any party, but would not sacrifice the principles of the party in the process.
Meanwhile, Umno deputy president Mohamad Hasan differed with Khairy.
"Our priority is to strengthen, transform and reform the party. But if there is any opportunity (to form a unity government), why not ?" he said.
Explaning his previous statement where he was reported saying he objected to backdoor entry politics, Mohamad said, "What I said that night was 'hostile' backdoor entry into politics. But if it opens doors, why not ?" - Mkini