Umno is morally obligated to take action against elected representatives who leave the party, says its former president Najib Abdul Razak.
According to Najib, any victory obtained by these lawmakers at the polls were due to them running under the Umno-BN ticket.
"In terms of moral principles, we see that something must be done, as they were elected and they won on an Umno-BN ticket.
"When contesting (in the elections), the representatives were given aid (allocation) and support until they succeeded in becoming MPs," he told reporters after his successor Ahmad Zahid Hamidi delivered his maiden presidential speech at the Umno annual general assembly last night.
Najib, the former prime minister, was commenting on Zahid's declaration that Umno will
sue lawmakers
who quit the party and demand they pay back the necessary "costs."
Since the 14th general election, Umno has seen the number of parliamentary seats it holds dwindle to 49 after the exit of five MPs from the party. It is no longer the party with the highest representation in Dewan Rakyat, as it is now tied with PKR.
At the assembly yesterday, the
Wanita
,
Puteri
and Youth wings also called for Umno to take action against party hoppers to further stem the exodus.
Even so, Najib cautioned that Umno must still adhere to the rule of law in punishing party leavers.
"There are morals in politics, but whether we can force them to stay or not, we must look at the legal aspect of it.
"They (wantaway leaders) should go to the party with their decision to leave, and offer the best solution on what to do next, such as whether to hold a by-election or anything else," he said.
'MPs represent the people, not party'
Umno veteran Tengku Razaleigh Hamzah, however, warned that Zahid would face an uphill task in carrying out his plan to sue defectors.
Razaleigh said it would be difficult for Umno to compel MPs to stay, as they are meant to serve the people, not the party.
"I am unsure if we can do this (sue lawmakers) from a legal standpoint.
"Penang and Sabah have tried this, but it was not easy, as it not only deals with legally committing someone who has been elected by the people, but also the rights of an individual, as they offered their services to the people and not the party.
"The party may have selected that person (to contest), but the support received is not just from the party but by voters who may not all be party members or supporters," he said.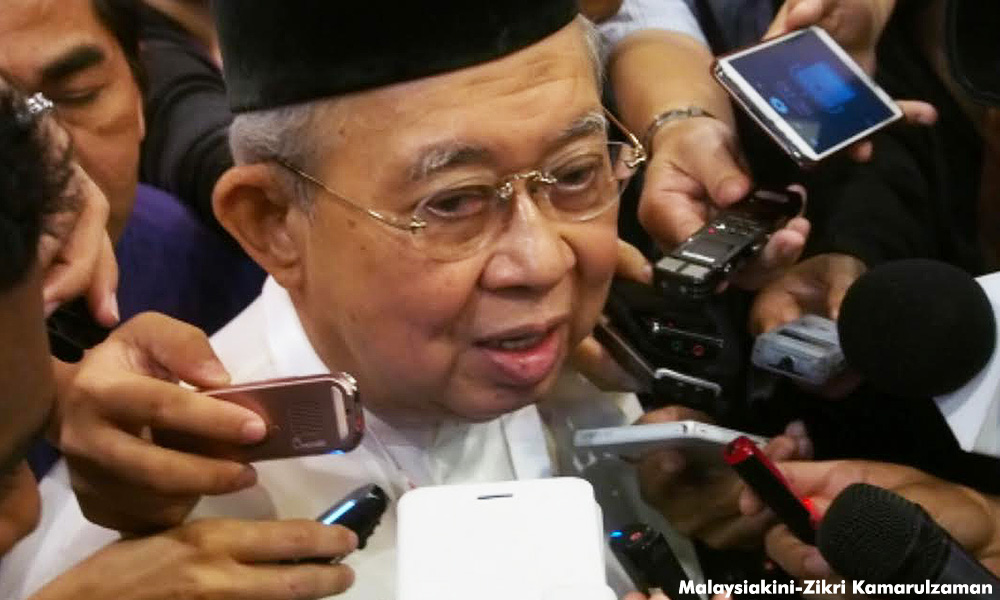 Razaleigh, who was defeated by Zahid for the Umno presidency last June, further stated that carrying on with the plan for legal action may see the party mired in deeper trouble, as it touches on individual and voter rights.
"Perhaps the MP's fights are not in the same direction as the party's struggles," he added.
Even so, party deputy Mohamad Hassan said Zahid's proposal would not be impossible to carry out, as the courts' decision could swing in any direction.
"We cannot say it is impossible, as the courts can decide in any way. But at least if we do this, it would become a hindrance (to those trying to leave)," he said, although admitting that the plan could be problematic from a rights perspective.
"But at the very least we are taking some action," he added.
Umno to take drastic action against deserters, Zahid says
KUALA LUMPUR— Umno will take drastic measures against elected representatives who desert the party to become independent MPs or assemblymen, said its president Datuk Seri Ahmad Zahid Hamidi.
This includes sending writ of summons to certain such individuals, and demanding they repay the party back the costs they incurred as well as vacating the seats they won on the Umno ticket in the last general election.
"The seat belongs to Umno, and to the supporters of Barisan Nasional," he said in his speech to party delegates during the second night of Umno's annual general meeting.
Although Zahid acknowledged it is very difficult to block someone from leaving Umno, the party will respect the wishes of its members who feel they have been betrayed with such action by having existing representatives of both Umno and BN sign a declaration.
"Anyone who leaves their party, either to stand as independent or join another party, will result in their status as an elected representative being stripped automatically and requiring them to repay the losses they incurred back to their parties," he said.
Zahid also attributed the loyalty of Umno's rank-and-file to its leaders rather than the party as being the main thing that contributed to warlord culture.
"This culture is the primary cause of money politics. As president, I am committed to making Umno a zero-corruption party, where money politics can destroy a party and cause its members to elect the wrong leaders who become greedy devourers.
"To that, we will restructure the Discipline Board and grant it more power to function as an independent body. This will enable it to make final decisions when taking actions, and the board will be staffed with legal professionals and investigative experts who can ensure quick and decisive action will be taken," he said. – MALAY MAIL
MKINI / MALAY MAIL