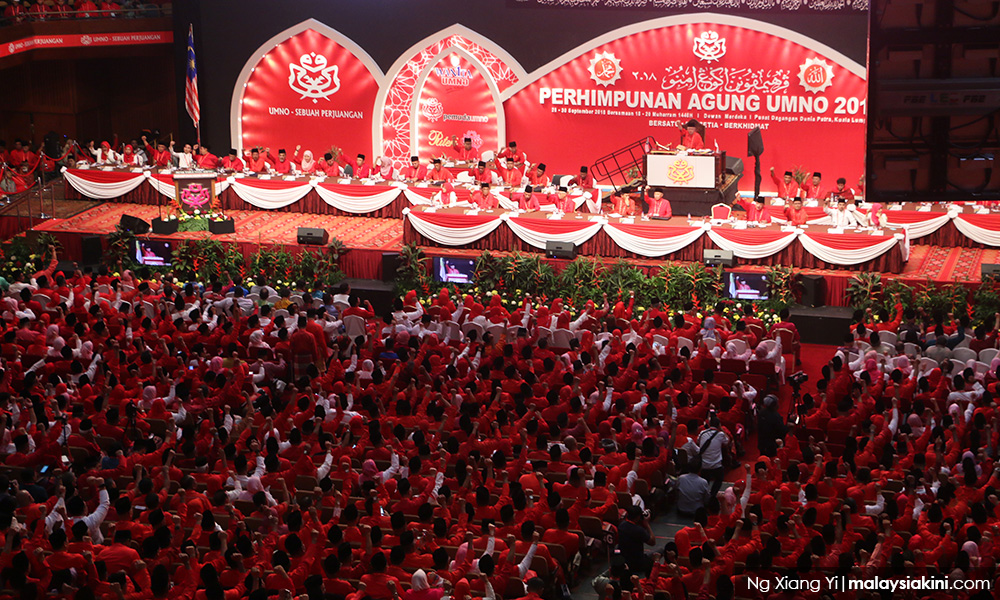 UMNO AGM
| Ahmad Zahid Hamidi has proposed a two-term limit for the post of party president.
"I propose that the term of president be limited to two terms.
"Discuss and debate this, for the interest and survival of our party," the Umno president told the party annual general assembly at the Putra World Trade Centre in Kuala Lumpur tonight.
This was among 21 steps that Zahid outlined in his opening speech to reform Umno after its unprecedented defeat in the last general election.
Umno elections are held every three years, with the possibility of 18-month postponements.
If Zahid's proposal is enforced, the longest an Umno president could serve is nine years, if elections are twice proposed by 18 months.
Another step proposed by Zahid is for Umno to lower its membership age to 16, in anticipation of Putrajaya's move to lower the voting age to 18.
He also proposed to empower the party's disciplinary board to be an independent body to deal with errant members, especially those involved in money politics.
The 21-step plan also includes "rebranding" BN to include core parties (Umno, MCA, MIC, MyPPP, and PBRS), other 'Umno-friendly' parties that are in line with BN's struggles, as well as NGOs.
There will also be direct membership for individuals who want to join BN, but not any of the component parties directly.