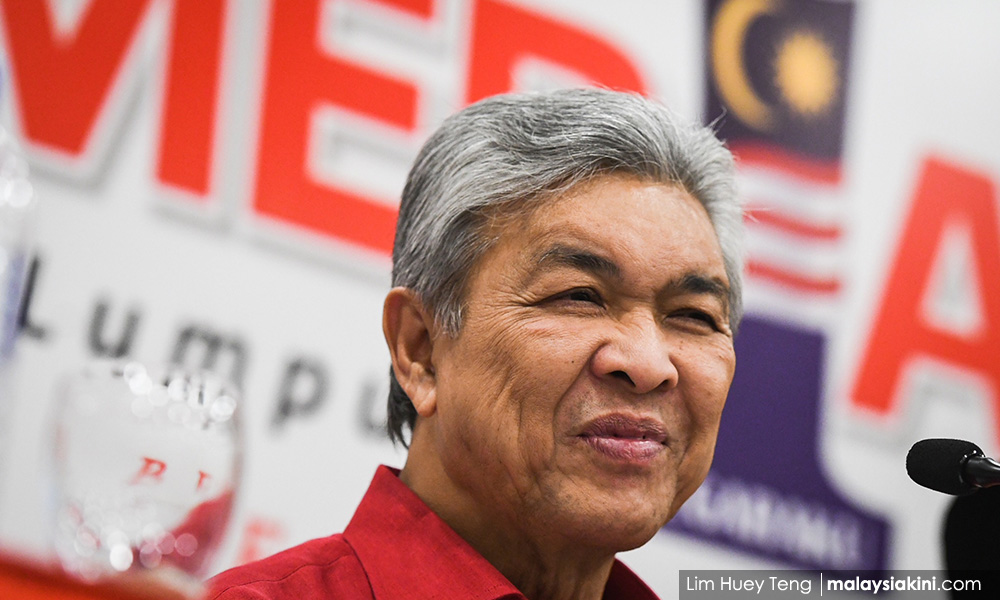 UMNO AGM
| Umno president Ahmad Zahid Hamidi has hit back at critics who have questioned his apparent silence and lack of action on matters concerning the party and the nation.
"Sorry, but in truth, I have had to focus my attention on the party's internal management, especially to stop efforts to weaken Umno.
"Silence is golden, and actions jewels!
"Similarly, as Chinese philosopher Lao-Tzu once said, silence is a source of great strength," he said in his opening speech at the Umno annual general assembly in the Putra World Trade Centre in Kuala Lumpur tonight.
Zahid added that he has been discussing the future direction of the party when meeting with members and leaders across the country, and maintained that their goal now is to "win and return to power."
"If we can form the government, all that we wish to do for the country's benefit can be done, Insya Allah," he said.
Zahid has kept relatively mum since becoming Umno president on July 31, unlike his predecessor Najib Abdul Razak, who has become an outspoken critic of the Pakatan Harapan government on social media.
In his speech, Zahid also noted he has come up with seven core reforms encompassing 21 steps for the party after it lost federal power for the first time in its history.
Among these is limiting the Umno presidency to
two terms
.
The 21-step reform plan proves, he said, that party decisions should be made collectively, with views from the bottom taken into account. -Mkini