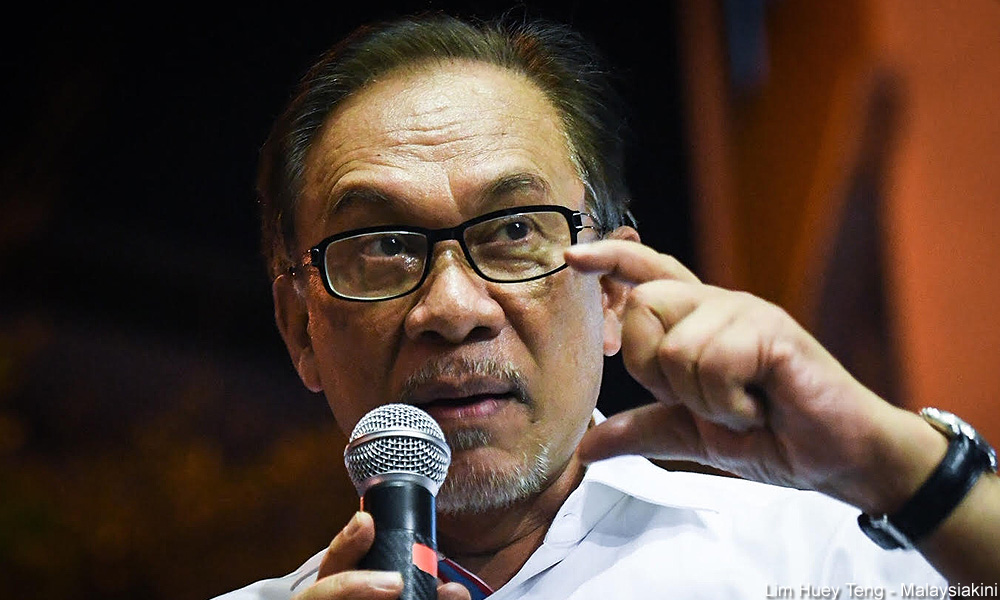 PKR's Port Dickson candidate Anwar Ibrahim has promised that he will clean the beaches in the constituency, among other things, if he is elected as its representative.
"I want the beaches in Port Dickson to become clean again, as the menteri besar has already started to do.
"If you throw plastic, we will punish you because we want to clean the beaches," he said in his speech during the launch of PKR's operations room for the Port Dickson by-election last night.
Anwar, who is the PKR president-elect, said the cleaned beaches will not just be for the "big bosses" (tauke besar), but he intends to have areas reserved for the rakyat to use.
Setting aside all talk of his return to parliament as a means for his ascent to prime minister, he said he intends to show how he will serve the people of Port Dickson.
"I know about the concept of development. I don't want to talk about it yet... but for now, I have already brought in several important investors to invest in Port Dickson," he said to a crowd of about 600 people.
He also intends to focus on housing, jobs for the lower economic classes as well as education.
In about one week's time, he said, he plans to announce a "special" and "unique" education programme for the children in Port Dickson.
"I have asked a few people to help make this special programme which is very unique. This will be something great for our children's education from Standard One to Form Five," he said.
The Port Dickson nomination is today, and polling day is on Oct 13 after a 14-day campaign.
The Port Dickson by-election was triggered when its incumbent MP Danyal Balagopal Abdullah vacated the seat to make way for Anwar's comeback to parliament.
This will be Anwar's first time to contest a parliament seat outside of Penang, where he had held the Permatang Pauh constituency for six terms. Permatang Pauh was won his daughter, Nurul Izzah, at this year's general election. - Mkini