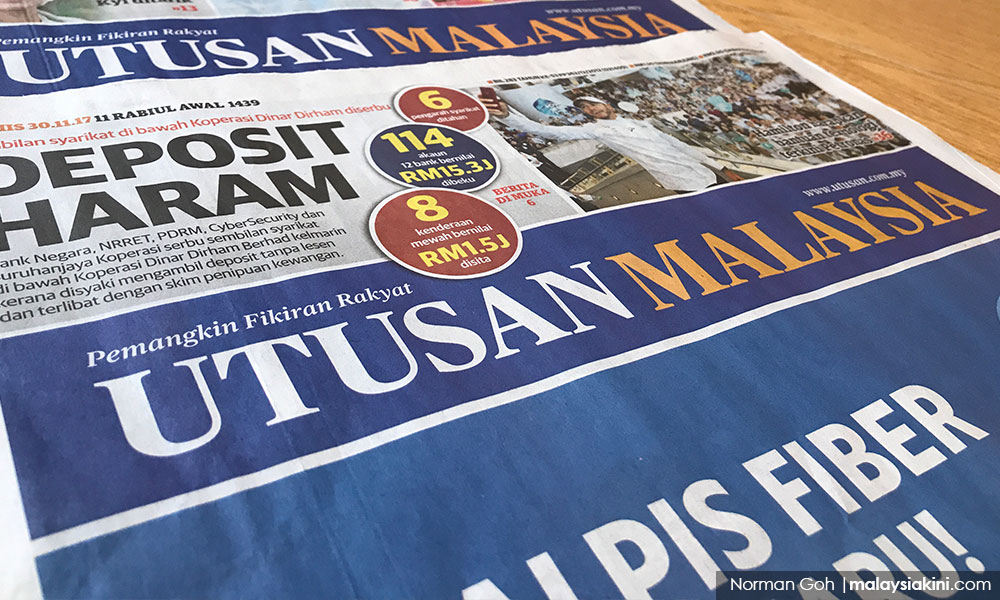 Utusan Malaysia
has been Umno's loyal mouthpiece for decades, but the newspaper received little attention at the party's ongoing annual general assembly despite being on the brink of collapse.
The National Union of Journalists (NUJ) said it was disappointing that the Umno AGM did not make rescuing
Utusan
a priority.
"Umno is not serious in reviving
Utusan
and defending the fate of the company's employees despite pressure.
"More disappointing is that the ongoing Umno AGM did not make the issue of rescuing
Utusan
its main agenda," NUJ secretary-general Chin Sung Chew said in a statement today.
Utusan
was only mentioned once during the Umno AGM, when Kelantan Umno Youth delegate Noor Hairi Mohd Noor urged members to keep buying the newspaper in a bid to keep it afloat.
However, nothing was raised about rescuing the newspaper, which is mired in financial trouble.
In August,
Utusan
announced that it had
defaulted
on loans totalling RM1.18 million.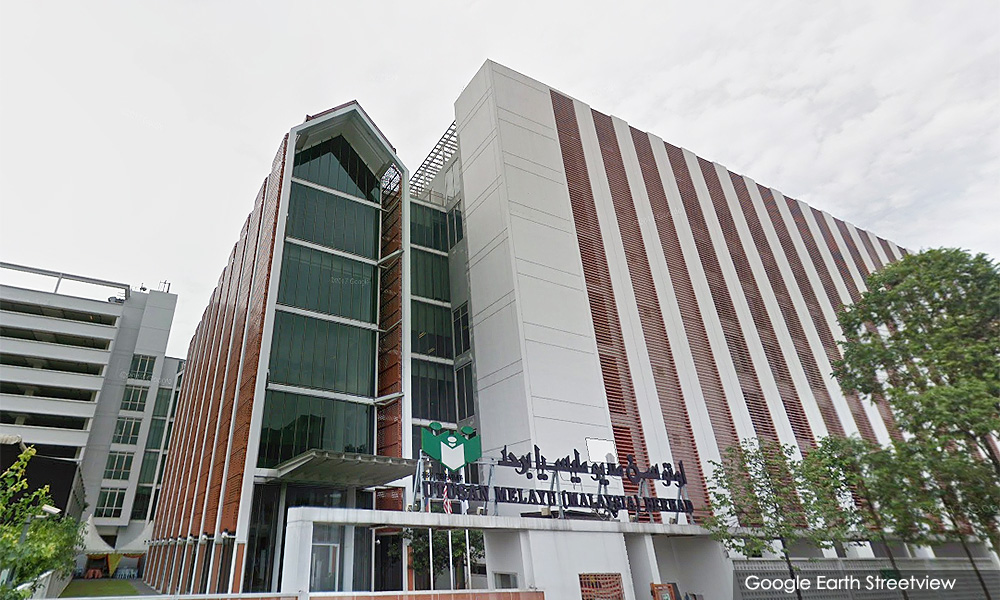 The newspaper, which has seen declining circulation, had been artificially propped up by advertisements from GLCs in recent years.
However, those funds dried up after Umno's 61-year hold on federal power ended in the May 9 general election.
According to Chin, the appointment of Umno's Abdul Aziz Sheikh Fadzir as the executive chairperson of
Utusan
in June has only brought about a further slump in the fortunes of the newspaper.
He said workers are now getting their salaries late, and being are offered voluntary separation schemes (VSS) with "unfair" terms.
"In light of this, the NUJ demands that the company secretary calls an extraordinary general assembly among
Utusan
's shareholders to determine its future before it is too late," he said.
In Utusan's 2017 annual report, it is stated that Umno owns a 49.77 percent stake in the newspaper.
The next largest substantial shareholder is Nilam Setar (M) Sdn Bhd, owned by tycoon Syed Mokthar Albukhary, with a 14.76 percent stake. - Mkini