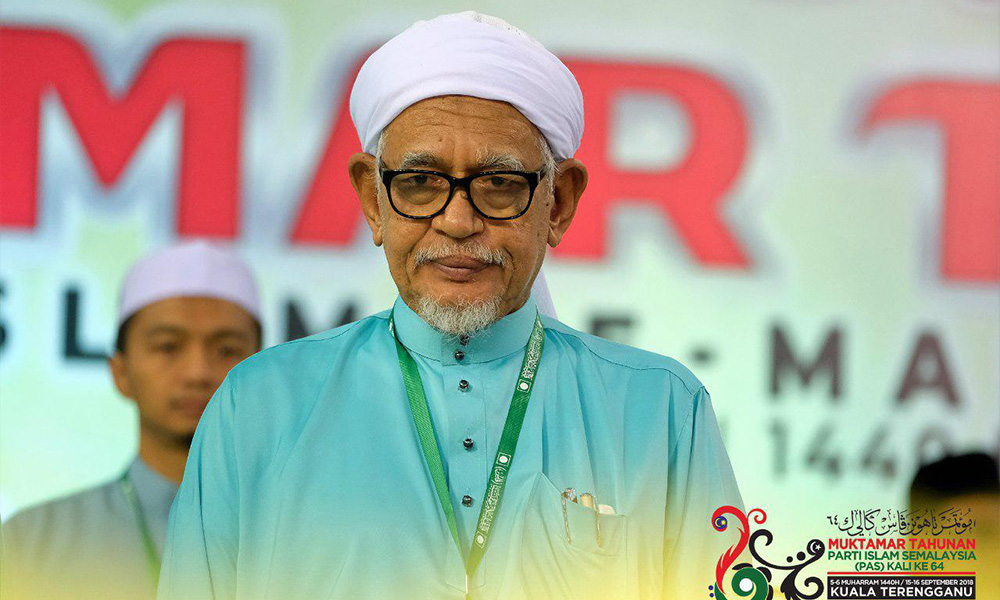 While Umno president Ahmad Zahid Hamidi attended the PAS muktamar, PAS president Abdul Hadi Awang is not expected to return the favour, in attending the Umno general assembly.
This is due to prior engagements, said Hadi's deputy Tuan Ibrahim Tuan Man.
"I was made to understand that he (Hadi) has other programmes. I will attend; the deputy president will attend," Tuan Ibrahim told reporters in Port Dickson last night.
Tuan Ibrahim added that PAS is yet to decide how many of its leaders will attend the Umno general assembly, due to take place from today to Sept 30.
On Sept 15, Zahid led a delegation of top Umno leaders to the PAS muktamar in Kuala Terengganu.
Among those who accompanied Zahid were Umno vice-presidents Ismail Sabri Yaakob and Mahdzir Khalid, as well as secretary-general Annuar Musa.
Meanwhile, Tuan Ibrahim said PAS has formed its own committee to monitor the Pakatan Harapan federal government, hence, there was no need for it to join BN's shadow cabinet.
"In the parliamentary level, we have listed out PAS MPs to monitor existing ministries. Before Umno, we had allocated tasks to 18 PAS MPs to monitor... it has been done since the starting of the Parliament (sitting).
"We already had it, no need to join (with BN)," the Kubang Kerian MP added.
On Wednesday, BN formed its
shadow cabinet
consisting of MPs from Umno, MIC, MCA and Parti Bersatu Rakyat Sabah.
Umno secretary-general encouraged MPs from Gagasan Sabah and Gabungan Parti Sarawak to join the committee.
However, he made no mention of PAS. - Mkini