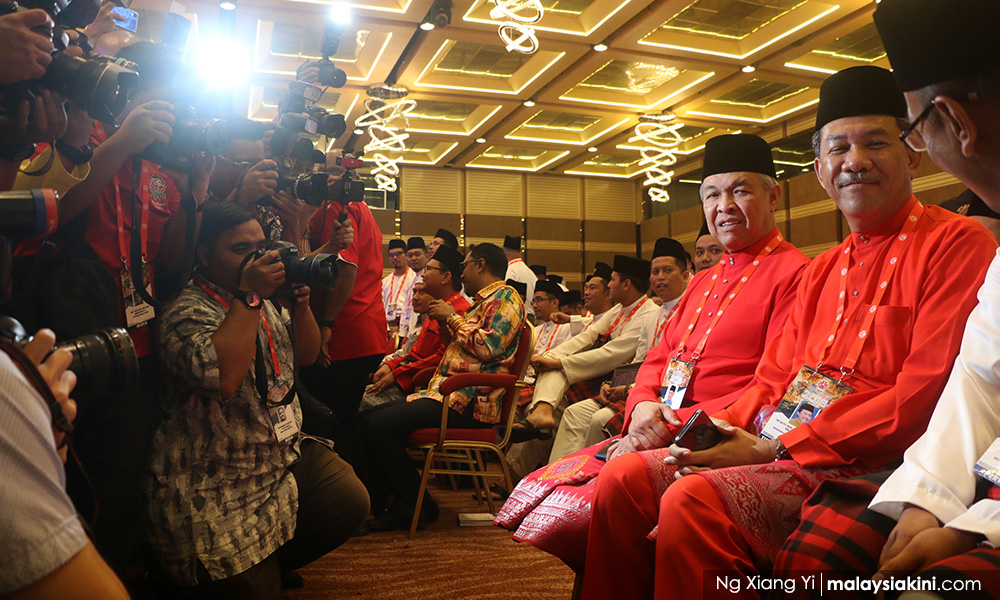 UMNO AGM
| Umno is set to sue lawmakers who quit the party, and are demanding they pay the party back for "costs."
Party president Ahmad Zahid Hamidi said summonses have already been sent to the MPs in questions, who have also been asked to vacate their seats.
"Summonses have been sent to several of the individuals involved. We are demanding they pay back costs, and they must also vacate the seats.
"They didn't win on their names, but they won because of Umno and BN.
"They no longer have the moral ground to be elected representatives," he said in his opening speech at the Umno general assembly tonight at the Putra World Trade Centre in Kuala Lumpur.
The defections have whittled down Umno's numbers in Parliament to 49.
In a move to stave off further defections, Zahid said all remaining Umno MPs will be required to sign a declaration to pay penalties and damages if they quit the party.
Earlier in his speech, the party president had called on members to pray for former colleagues so that "they and their families are blessed, and are given good health" by God. - Mkini