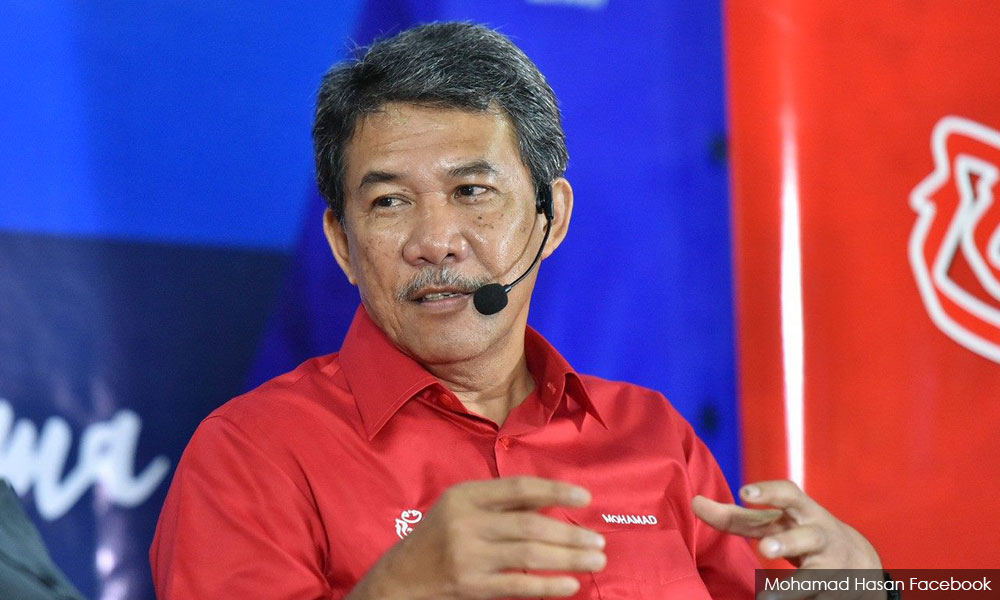 Umno deputy president Mohamad Hasan began his speech at the opening of the party wing's assembly this year on a sombre note.
Noting the party's defeat in the 14th general election, Mohamad said it was evident that the party would not always win.
"We will not always win for 1,000 years. We will not always be strong as long as the moon and stars are there," Mohamad said at the Putra World Trade Centre in Kuala Lumpur tonight.
This was a stark contrast from former Umno president Najib Abdul Razak's opening speech at the main assembly last December.
In his speech, Najib had said "Umno will continue to be fresh, to live and lead, not just for the next 30 years, but, insya Allah (God willing), for another 1,000 years."
Mohamad did not mention Najib in his speech, but said Umno had lost power because it was no longer fighting for the Malays but the "survival of certain leaders who can give all sorts of incentives" such as projects and contracts.