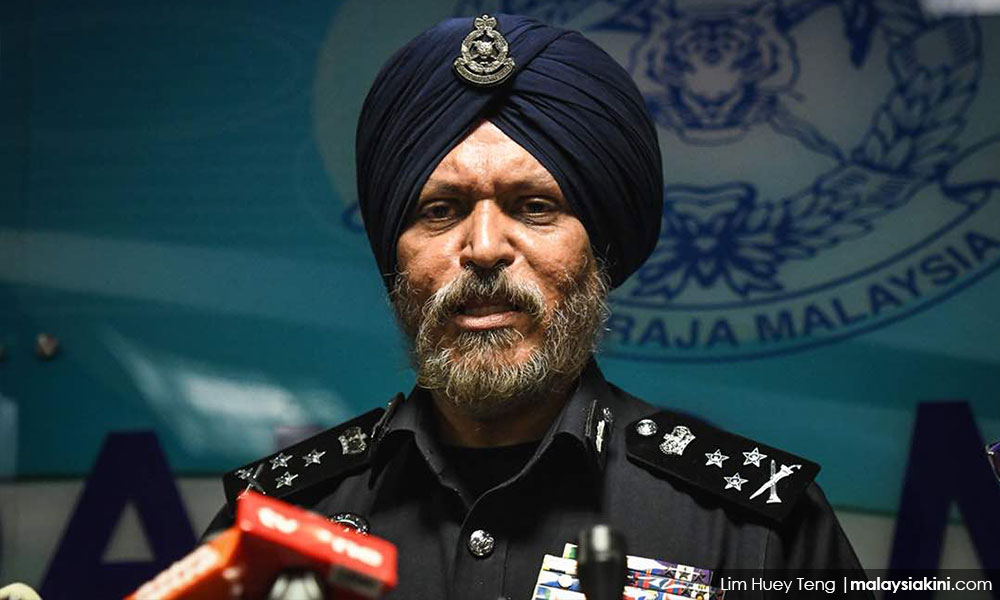 Federal Commercial Crime Investigation Department (CCID) chief Amar Singh has called out a "demeaning and racist" statement made by blogger Raja Petra Kamaruddin involving the former's turban.
This came after Amar had
denied
the allegation by the UK-based blogger that police stole RM43.3 million during raids of apartment units at Pavilion Residences in Kuala Lumpur, which were linked to former premier Najib Abdul Razak.
The police chief, who called the allegation "baseless", then challenged Raja Petra to lodge a police report on the matter and not "hide behind a cyber curtain".
In his response to Amar on his blog, Raja Petra made references to Amar's turban, including that it was "too tight".
Amar expressed his
surprise
over the blogger's comments on Facebook, stating: "...when RPK (Raja Petra) snaps back with a demeaning and derogatory statement to ridicule a person due to race, whatever respect left is lost, because 'racist and discriminatory remarks are the weapons used by the weak...the maximum of hatred for the minimum of reason'.
"The Sikhs hold the turban to very high regard don't ridicule and try to undermine us (sic)... We have a much stronger grit and courage in us."