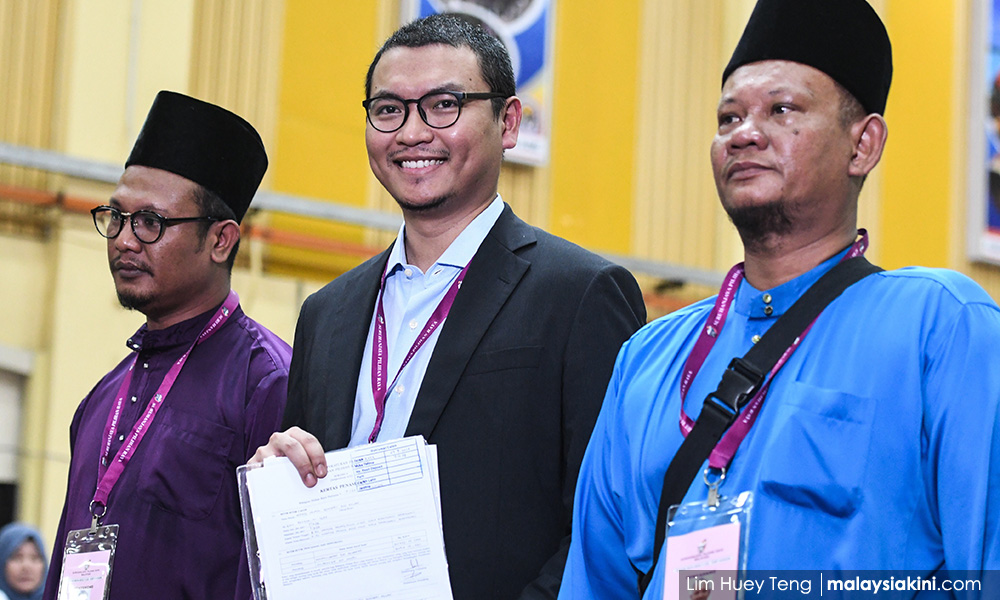 Cheers rang out from supporters when the Election Commission announced the names of the candidates who have qualified for the Port Dickson by-election.
However, Mohd Saiful Bukhari Azlan's name elicited raucous jeers from Pakatan Harapan supporters present at the Port Dickson Municipal Council this morning, where the nomination process took place.
The boos rang out each time his name was mentioned by the returning officer.
Harapan's candidate Anwar Ibrahim was convicted of sodomising Saiful, who was the PKR president-elect's former aide.
Anwar has maintained that the charge was fabricated by his political rivals. On May 16, Yang di-Pertuan Agong Sultan Muhammad V granted him a full pardon.