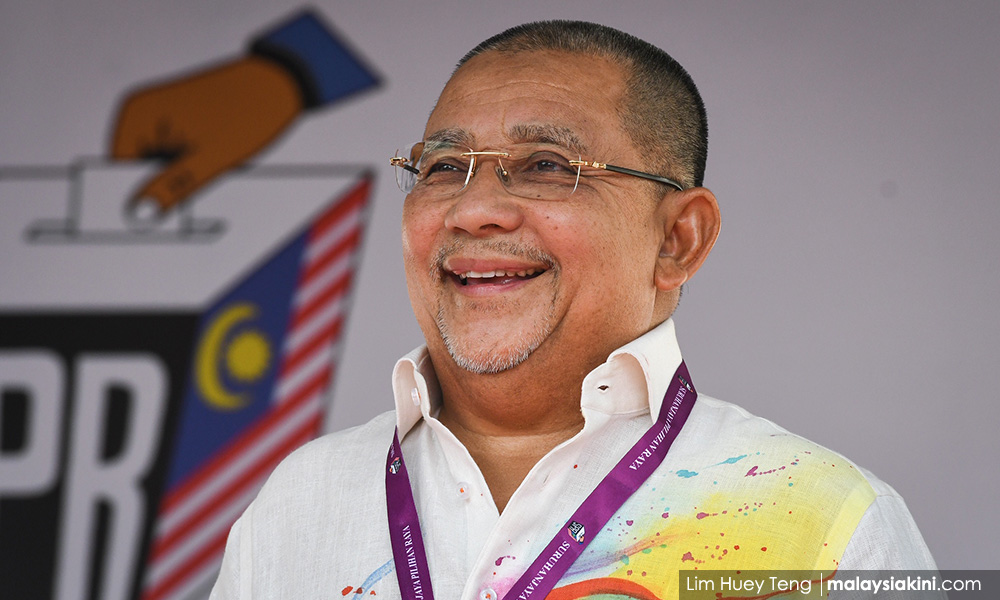 PD POLLS
| Former Negeri Sembilan menteri besar Mohd Isa Abdul Samad said today that he is taking the opportunity to contest the Port Dickson by-election given Umno's boycott.
"This is my hometown, my base. The seat is vacant and Umno refuses to stand.
"So I have to take this opportunity to stand as a Port Dickson (local)," he said.
Isa was speaking to reporters today after the Election Commission (EC) officially announced the candidates for the by-election.
Many local leaders had wanted him to contest in Port Dickson for a long time, he said, but the opportunity had not arisen.
"The opportunity arose today, so I am contesting," he said.
Isa, who served as menteri besar for 22 years from 1982 to 2004, said he believes that some Umno members and voters in Port Dickson would support him.
He quit Umno on Tuesday in order to contest as an independent candidate in the impending by-election.
For now, Isa said, he wants to focus on winning the by-election, and added that any considerations of rejoining Umno would have to wait until after.
As an independent candidate, he explained that he chose the logo of a chair as he was aiming to win the parliamentary "seat." - Mkini