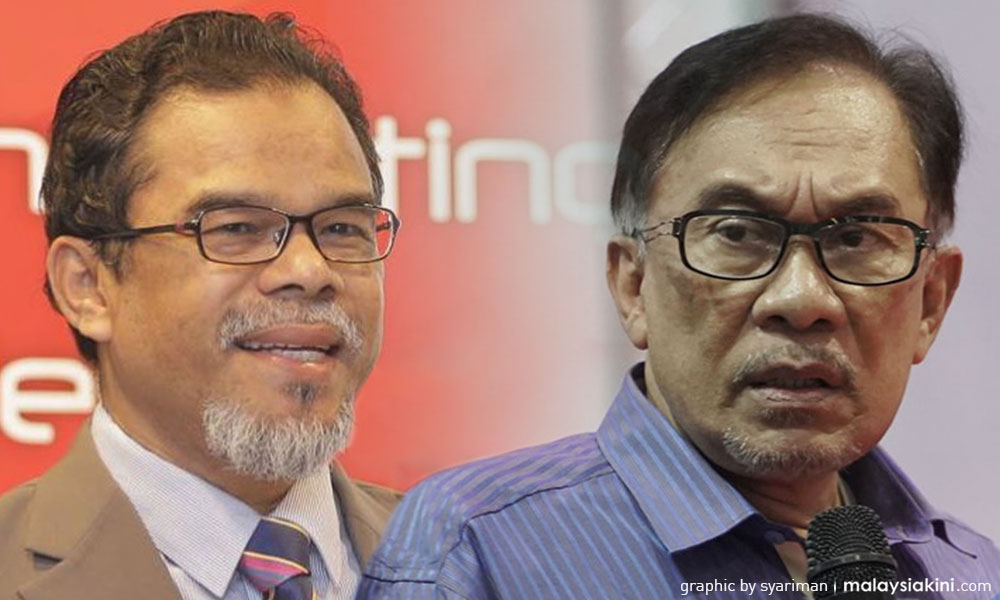 Former Permatang Pauh BN candidate Mazlan Ismail today apologised to PKR president-elect Anwar Ibrahim at the Kuala Lumpur High Court and retracted a remark made in a press conference, five years ago.
Mazlan, who in June resigned as the Malaysian Communication and Multimedia Commission (MCMC) chief operating officer, had suggested in that press conference that Anwar may have bribed the judiciary via the legal firm of the late Karpal Singh.
In reading his statement in the open court today, Mazlan expressed regret for having had the press conference without verifying the allegation made.
"I acknowledge the statement was made without any concrete evidence, and I express regret over the statement made, which may affect Anwar's standing," he said.
Mazlan held the press conference on Aug 2, 2013, where he claimed of receiving a poison pen letter about Anwar allegedly paying RM50 million to Karpal's firm, for it to be used to bribe judges and prosecutors since 2008.
The remark was aired on TV3's Buletin Utama and published in three Utusan Malaysiaarticles.
"I verify that the press conference was done without any verification. I acknowledge that I had spread the matter to the media there without any strong evidence. I acknowledge the report was viewed by many and I realise that any allegation of corruption on judiciary and others is a serious matter which needs to be verified," he said, expressing regret and apologising for the report.
After reading the statement, Mazlan shook Anwar's hand.
The proceeding to amicably settle the matter took place before Judicial Commissioner Faizah Jamaluddin.
Anwar filed a defamation suit in 2015, claiming Mazlan in his press conference on Aug 2, 2013, had uttered seriously defamatory and malicious words implying that he was a corrupt person without ethics, had engaged in criminal activities, and was a dishonest and immoral person.
However, Anwar's suit against TV3 and Utusan Malaysia is pending settlement as the two media houses are in the process of amending their respective statements.
Faizah then fixed Oct 12 for TV3 and Utusan to finalise the settlements.
Anwar was represented by Sangeet Kaur Deo while Hasnal Rezua Merican appeared for Mazlan.
Earlier, Faizah met Sangeet, as well as lawyers Lim Si Qi who appeared for TV3, Azhar Arman Ali who represented Utusan, and Hasnal, in chambers. - Mkini