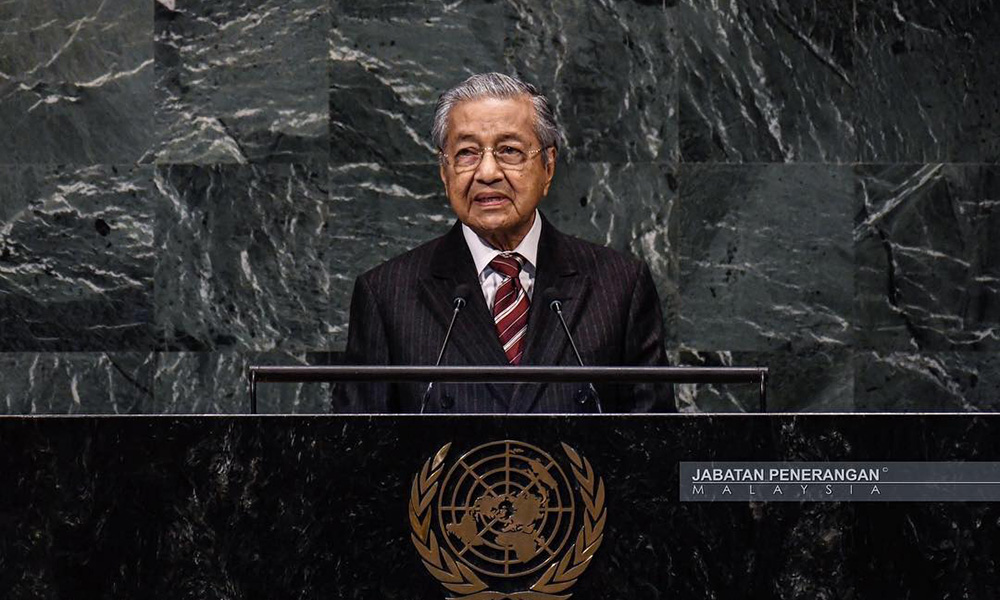 Prime Minister Dr Mahathir Mohamad arrived in London close to midnight Saturday for the second leg of his working visit to the United Kingdom (UK) after attending the United Nations General Assembly in New York.
Dr Mahathir will have a busy itinerary on Sunday (Sept 30) and Monday (Oct 1) while in London before he returns home.
On Sunday, Dr Mahathir will attend a programme with Lotus Cars, meet Malaysians for high-tea and attend a briefing on debt and equity.
On Monday, before wrapping up his UK trip, Dr Mahathir is scheduled to deliver a talk titled "Future Democracy in Asia" at Chatham House and is expected to attend a briefing session on police and public sector reforms in UK.