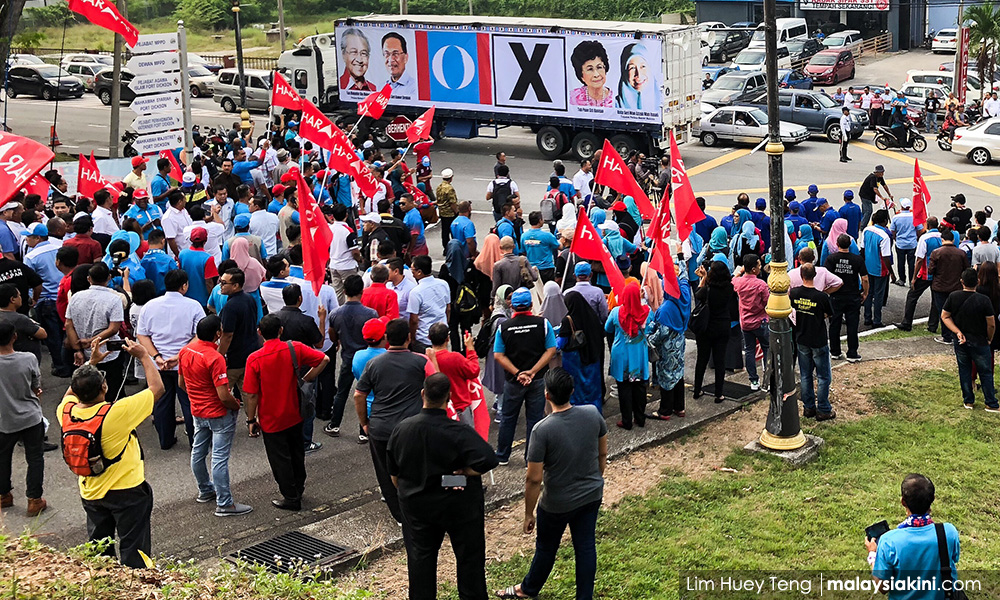 8.45am, Port Dickson Municipal Council:
Some 1,000 Pakatan Harapan supporters march towards the nomination centre, chanting
reformasi
and banging on drums.
8.15am, Port Dickson Municipal Council:
PKR supporters outnumber the rest with some 300 present at the nomination centre. PKR deputy president Azmin Ali and Selangor Menteri Besar Amirudin Shaari are among the party leaders at the venue.
There is no sign of independent candidates Saiful Bukhari Azlan, Isa Samad, Stevie Chen and PAS candidate Mohd Nazari Mokhtar.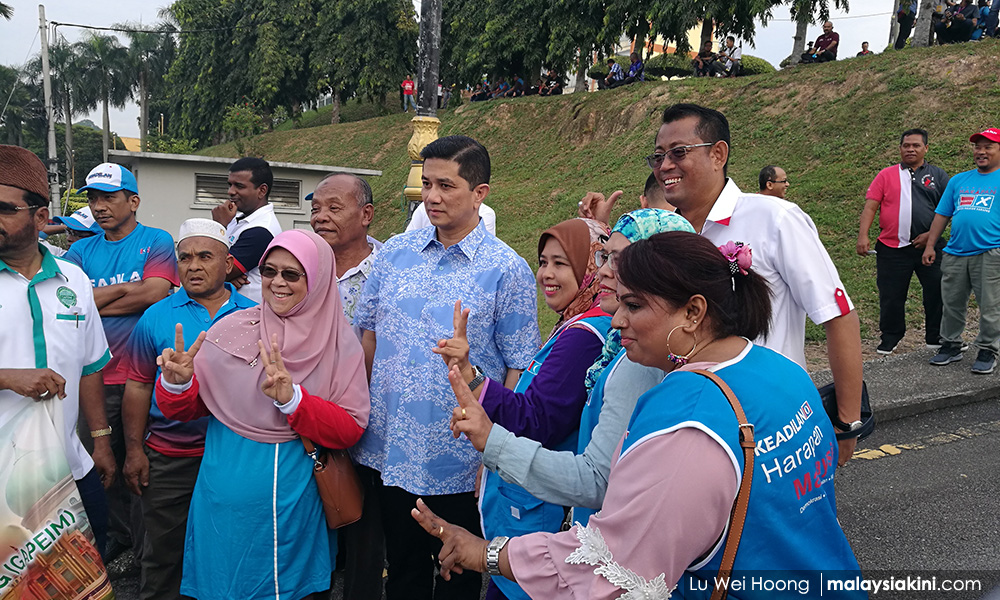 8.10am, Petron station, Jalan Pantai:
Some 30 PSM supporters are protesting across the road from the Port Dickson Municipal Council, which serves as the nomination centre.
They are holding placards demanding for an increase in the minimum wage and distributing flyers to passers-by.
"We want the focus of this by-election to be on people's issues.
"We are taking this opportunity to push for the issue of minimum wage," PSM central committee member S Arutchelvan tells Malaysiakini.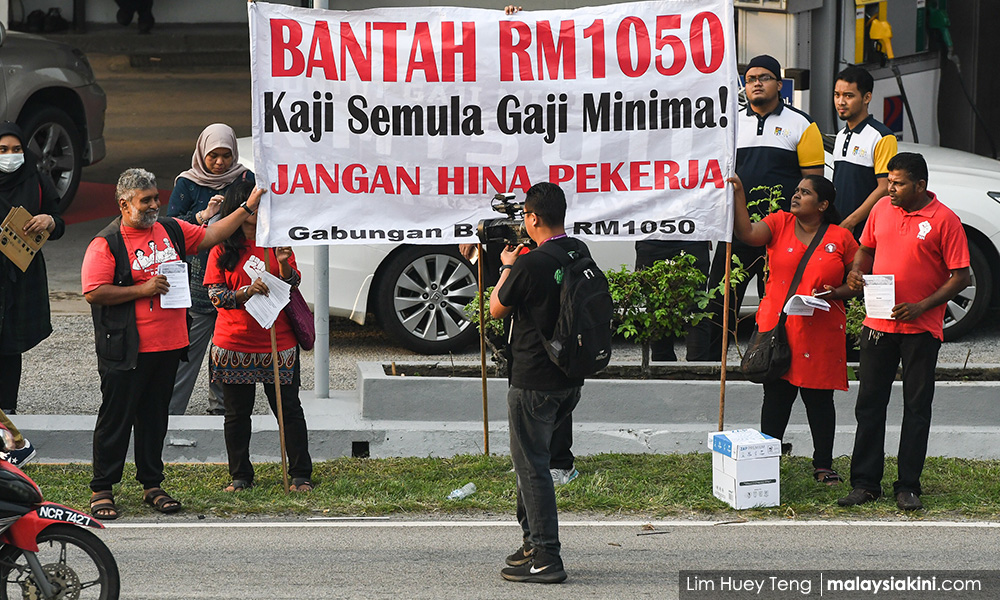 A group of PKR Wanita members approach them for some friendly banter.
"Make sure (Pakatan Harapan candidate) Anwar Ibrahim wins, then we can raise the minimum wage," quips one of the members.
8am:
The Port Dickson by-election, which kicks off with nominations today, was triggered when its incumbent MP Danyal Balagopal Abdullah vacated the seat to make way for PKR leader Anwar Ibrahim's return to parliament.
The Pakatan Harapan candidate is expected to face off against a myriad of characters including former Negeri Sembilan menteri besar Mohd Isa Abdul Samad, Anwar's former aide Mohd Saiful Bukhari Azlan, PAS candidate Mohd Nazari Mokhtar, independent candidate Stevie Chan, among others.
Earlier, Umno had announced that they were boycotting the by-election - which its president Ahmad Zahid Hamidi described as wasteful - fuelling concerns that Anwar may be given a free win.
If Anwar were to win this by-election, it would pave the way for him to succeed Dr Mahathir Mohamad as the prime minister as promised in the Harapan manifesto.
This will be Anwar's first time to contest a parliament seat outside of Penang, where he had held the Permatang Pauh constituency for six terms. Permatang Pauh was won his daughter, Nurul Izzah, at this year's general election.
Malaysiakini
will bring live reports of the nomination process this morning in what is expected to be a very crowded by-election.
Nominations will take place from 9am to 10am. Campaigning will officially begin soon after when the candidates are confirmed by the Election Commission returning officer. - Mkini