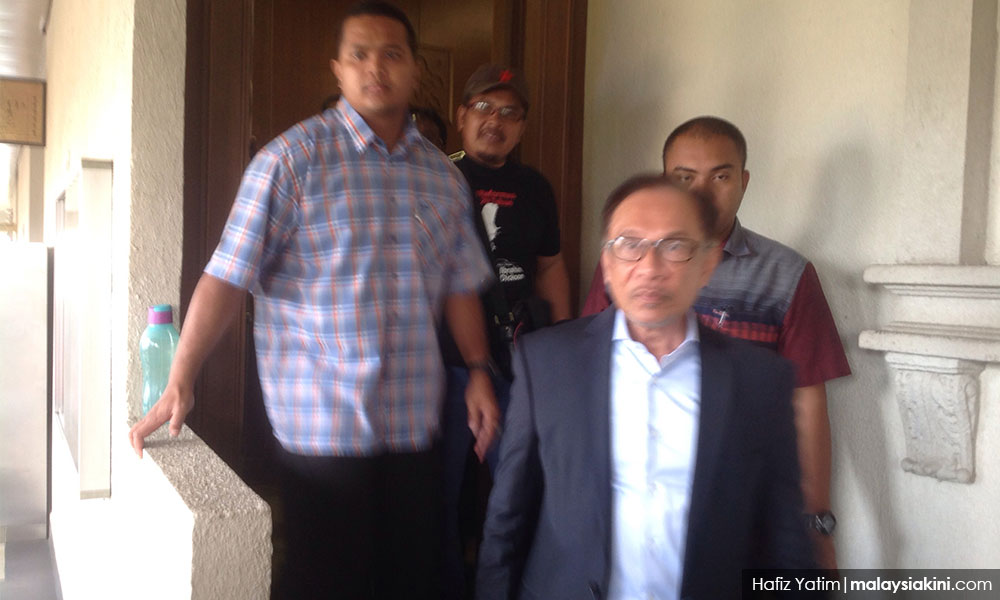 PD POLLS
| Incoming PKR president Anwar Ibrahim today said while everyone has a right to make judicial review application to
challenge
Danyal Balogopal's resignation as Port Dickson MP or PAS
contesting
there, he hopes his track record and explanation will win the hearts of voters.
Anwar said PAS has the right to field any candidate including a former army personnel and any voter had the same right to file a judicial review application.
"In the (case) of the resignation, the speaker (of the Dewan Rakyat) has accepted the resignation.
"The effort to file the application is a bid to prevent my return. This has been going on for 20 years but let the courts decide," he said.
Anwar approached at the Kuala Lumpur High Court (above) where he attended the settlement proceedings of his successful defamation suit against Utusan Malaysia and TV3.
On PAS contesting the by-election, the PKR de facto leader said his record of supporting army personnel and veterans spoke for itself.
"I objected in Parliament when (former premier) Najib Abdul Razak wanted to bring in a private company to develop the Sungai Besi air force base and camp.
"It is in Hansard and the army can check that while I will explain this to the voters there. They can judge form my track record," he said.
Anwar was asked to comment on PAS choosing former Air Force Lieutenant Colonel (Rtd) Mohd Nazari Mokhtar as its candidate for the Port Dickson polls.
This and voter Rosmadi Mohd Kassim filing a judicial challenge application to stop the by-election as he claimed that Danyal had unconstitutionally resigned and that the Election Commission failed in its statutory duty. - Mkini