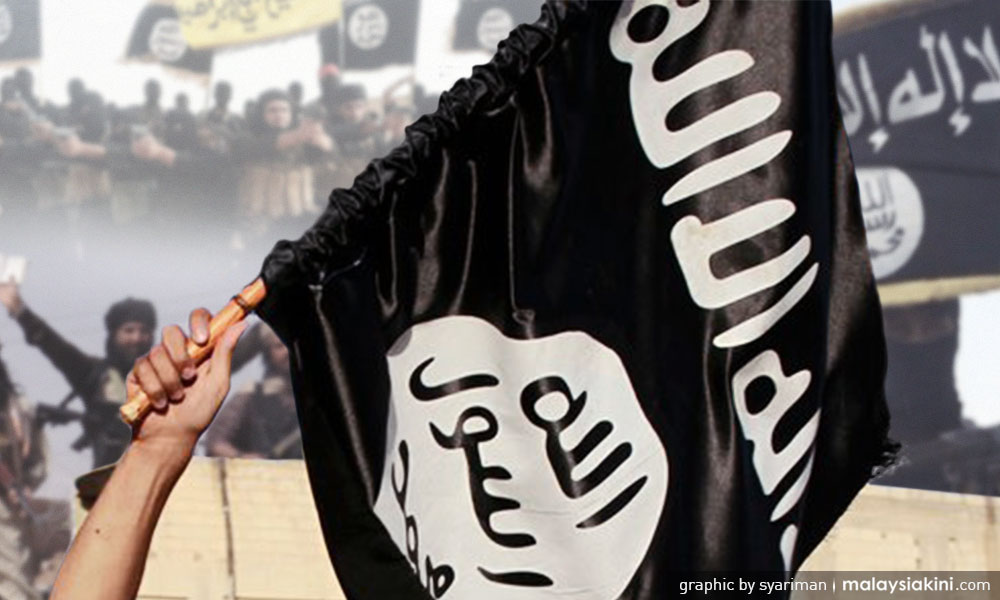 Two men were each sentenced to three years' jail by the Kuala Lumpur High Court today for planning to launch an armed attack on a building in Johor last year.
Judge Azman Abdullah sentenced Nik Muhamad Zaini Nik Hassan, 37, a technician, and Ismadi Md Nor@ Ismail, 30, a security guard, after they changed their plea to guilty when the case was brought for re-mention today.
Before sentencing, Judge Azman advised the two to repent and be thankful that they were arrested before the crime was committed.
"I hope you realise this. Once released from prison, prioritise your family, focus on your responsibilities … don't blame the police or the court (for your arrest and conviction).
"Allah loves you that's why you were arrested (before the crime was committed) because if you had been arrested with firearms, you may have ended up being sent to the gallows," the judge said.
The court ordered both men to serve their sentences from the day of their arrest on Feb 27 this year.
On Aug 17, Nik Muhamad Zaini and Ismadi initially pleaded not guilty to a charge of having a common intention to commit a terrorist act of launching an armed attack on a building at 1, Jalan Abu Bakar, Johor Bahru, Johor, between Dec 11, 2017, and Jan 31, 2018.
The charge under Subsection 130JD(1) of the Penal Code, which was read together with Section 43 of the same Code, carries a maximum jail term of seven years and a fine upon conviction.
According to the facts of the case, the two men had planned to commit the armed attack on a building near Pantai Lido in Johor Bahru and as part of their preparations, they had convened four meetings at three restaurants to discuss ways and means to acquire the firearms and to decide the target.
However, before they could execute the plan, they were arrested and during investigations, they admitted to have planned the attack in support of the Islamic State militant group and claimed that the targeted building was symbolic of a group that propagates a deviant ideology.
Deputy public prosecutor Noor Syazwani Mohamad Sobry prosecuted, while the two accused were represented by lawyer Sukhaimi Mashud.
– Bernama