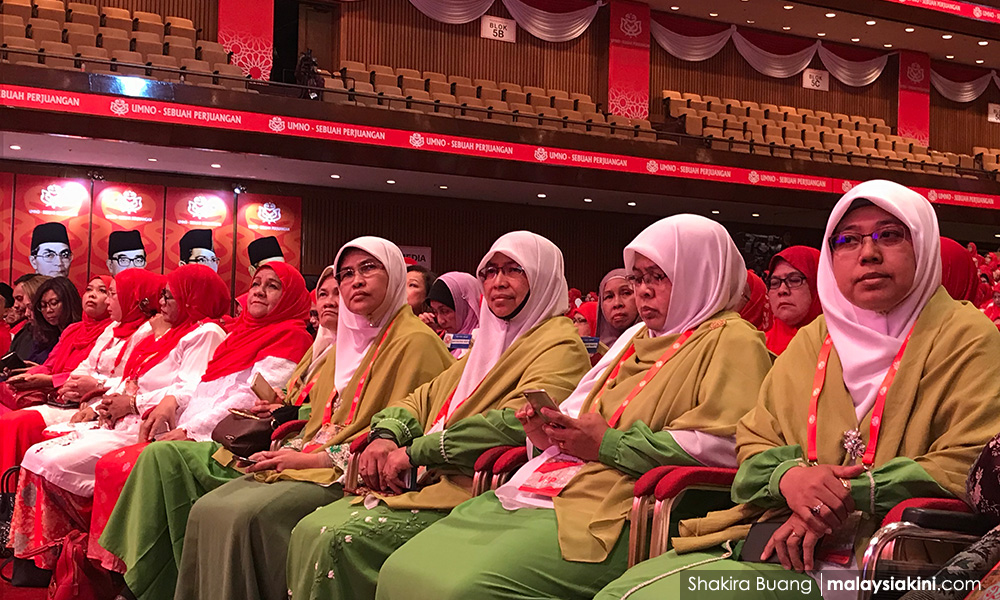 UMNO AGM
| Political cooperation between Umno and PAS will help strengthen the former ruling party, in the face of attempts by its enemies to cause rifts in the party, said its Wanita chief.
"This cooperation will surely have its challenges. However, it is hoped it will unite the two largest Malay parties in the country," said Umno Wanita chief Noraini Ahmad at the party's 72nd annual general meeting today at Putra World Trade Centre (PWTC) in Kuala Lumpur today.
She warned Umno Wanita that there were efforts to destroy the party.
"It is hard to destroy from the outside, but easier to break from within. Beware of continuous efforts by our enemies to cause internal rifts.
"Our party can no longer afford to bear any form of splits, after the terrible defeat in the 14th general election," Noraini (photo) said, calling for the party to close ranks.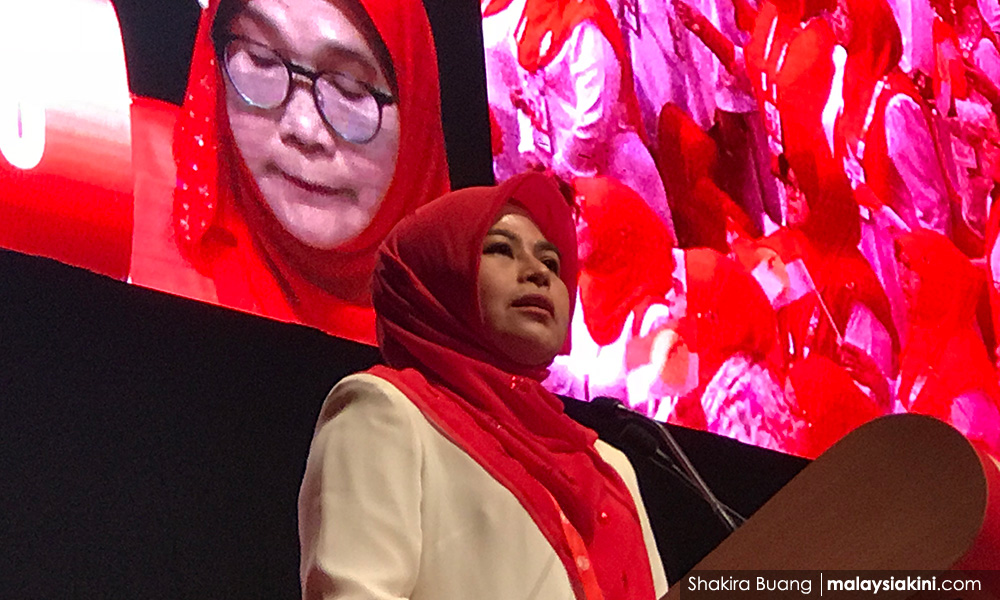 She reminded the delegates of the old saying to gain strength is to stay united, not just within Umno, but with other parties that share the same struggles.
Umno-BN defeat 'boon'
Attending the Umno AGM's wing assemblies earlier was a PAS Muslimat delegation led by their chief Nuridah Salleh, along with PAS Youth chief Muhammad Khalil Abdul Hadi representing his wing.
Nuridah said Umno-BN's defeat at the general election was a "boon" as it has reunited the two former arch enemies.
"For the first time PAS Muslimat is attending this (Umno assembly), and we thank Noraini and the committee for their invitation.
"Perhaps among the blessings of Umno-BN's defeat after having ruled the country for so long, is that the interests of religion and the rakyat of Malaysia will truly become a reality," she said.
"Cooperation between Umno-PAS is to come to an agreement as the opposition, only that – there is nothing further, because we have only just begun (to be friends)," she said.
"What we are doing is in the interests of religion and the rakyat," she said when asked about the prospects of the two parties combining.
Nuridah and Khalil arrived with their delegation at 8.15 this morning, and was received by Umno leaders in reciprocation of the latter's top leaders' attending PAS' general assembly in Terengganu last month. - Mkini