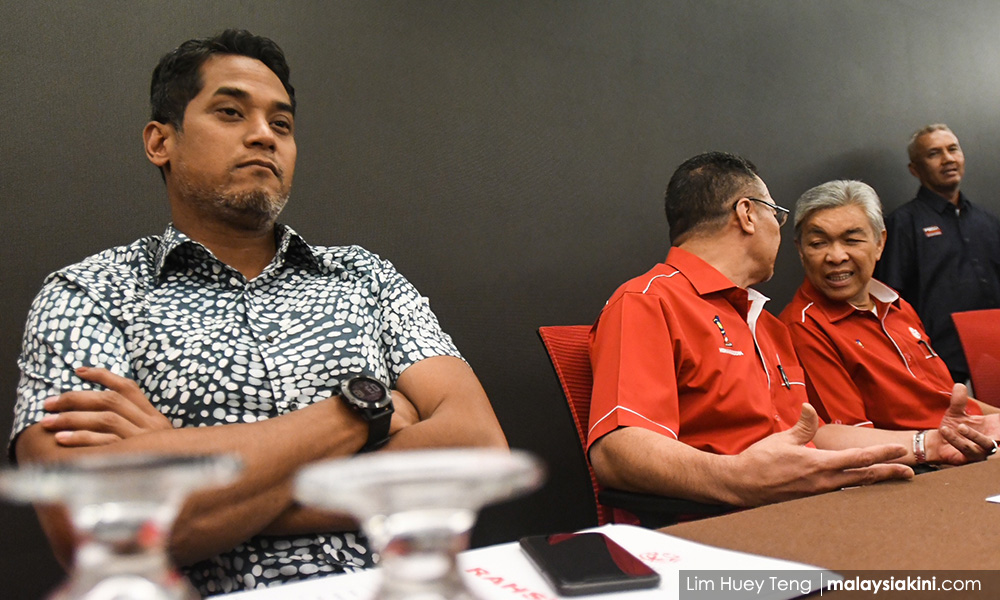 UMNO AGM
| Khairy Jamaluddin was likely only critical of Umno president Ahmad Zahid Hamidi's proposals on the future direction of the party because his mind is closed, according to supreme council member Tajuddin Abdul Rahman.
After Zahid delivered his speech last night, Khairy, the former Umno Youth chief, said that the president should have been clearer on where the party is heading, particularly in terms of plans to form a unity government with Pakatan Harapan parties.
Tajuddin contends, however, that Zahid made himself perfectly clear in his two-hour speech.
"Others who listened understood clearly the new direction brought up by the president.
"But for Khairy to say it was unclear... maybe he wasn't listening, maybe his mind is closed," he said outside the Umno annual ge
neral assembly at the Putra World Trade Centre today.
"He has made all kinds of statements to show that he is not supportive of the party leadership.
"He isn't happy, and I don't know for what reason," he added.