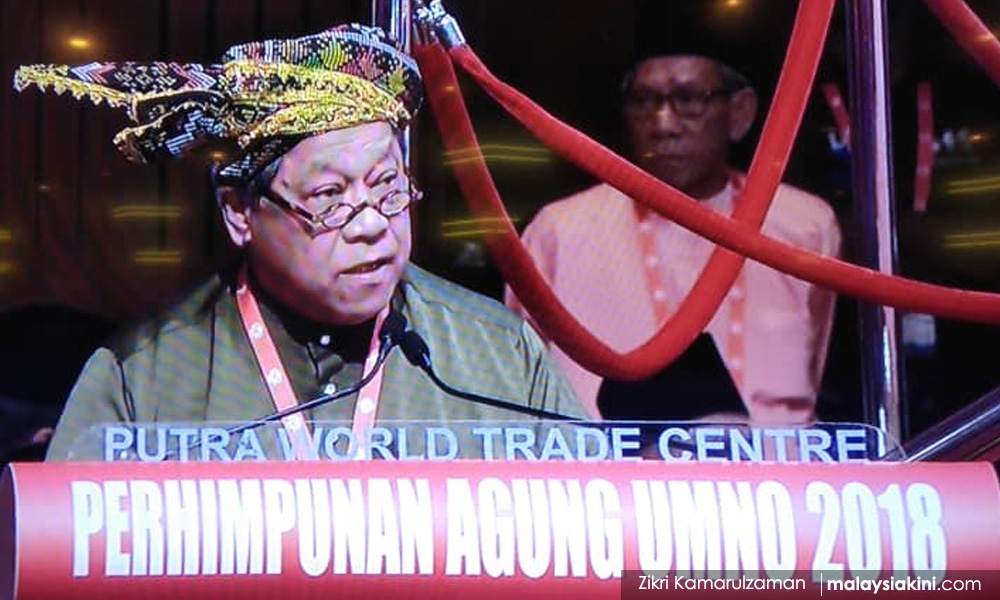 UMNO AGM
| Umno deputy president Mohamad Hasan believes that there is nothing wrong with a few 'warlords' in the party, so long as they are kind and take good care of the people.
Mohamad was responding to former Dewan Rakyat speaker Pandikar Amin Mulia's speech at the Umno annual general assembly today, in which he defended warlords or party veterans commonly deemed feudalistic.
"He (Pandikar) said if there are one or two warlords who can win, warlords who are kind, why not? When people talk about warlords, they say warlords are bad.
"It's like when we say 'incinerator', everyone is afraid. But incinerators are part and parcel of society now, aren't they? Incinerators which do not cause a problem to society. In Japan and Germany, there are many incinerators.
"So when we hear about warlords, don't see them in a bad light. There are warlords who are kind, do their job well, take care of the people, and listen to their plight... this is what Pandikar meant earlier," he said when met outside of Merdeka Hall at the Putra World Trade Centre in Kuala Lumpur.
Earlier, during a debate in the Merdeka Hall, Pandikar said 'warlord' is a nickname given to party veterans, but added that the term carries negative connotations.
"'Warlord' is synonymous with 'warmonger', as if the old-timers in politics are all wicked and feudalistic.
"As if there is no two-way communication, only the warlord's opinion is right. But this issue isn't chronic, it isn't serious.
"We need to judge (these veterans) on a case-to-case basis," he said. - Mkini