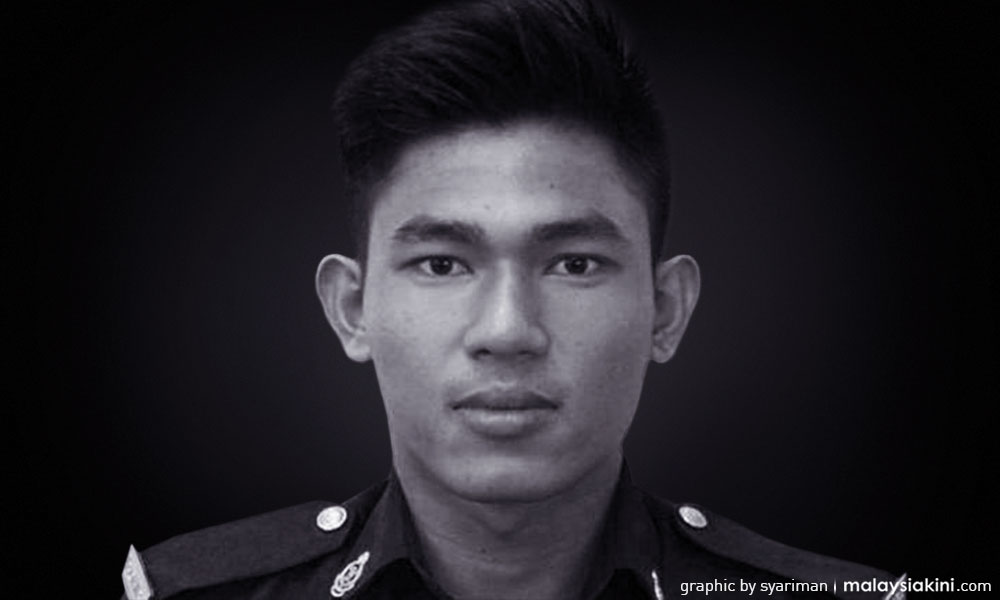 INQUEST
| Coroner Rofiah Mohamad today reserved her ruling on whether a third independent pathologist will be called in to testify in the ongoing inquest to determine the late firefighter Muhammad Adib Mohd Kassim's cause of death.
Inquest conducting officer Fatin Hadni Khairuddin said no request will be made to call a third forensic expert, but the matter is left for the court to decide on a necessity to do so or otherwise.
"Right now, we don't think there is a need to call a third expert but we are still telling the court to consider it," she told reporters.
Towards the end of today's half-day hearing at the Shah Alam High Court, lawyer Syazlin Mansor - on behalf of the Fire and Rescue Department as well as the Housing and Local Government Ministry - requested for the inquest's 29th witness, retired UKM pathology professor Prof Dr Shahrom Abdul Wahid, to be recalled.
She said this was because the inquest conducting officers had recalled the 24th witness, Hospital Kuala Lumpur (HKL) forensic specialist Dr Ahmad Hafizam Hasmi, who performed the post-mortem on Adib's body.
Shahrom, in his first appearance before the inquest last month,
rebutted
the conclusion reached by Hafizam and HKL forensic department head Dr Mohd Shah Mahmood.
The two HKL experts were also involved when the 24-year-old victim was warded at the National Heart Institute (IJN) following the riots at the Seafield temple on Nov 27 last year.
In total, Hafizam had appeared before the inquest nine times, throughout which he defended his views based on the post-mortem's findings and further conclusions made from testimonies of other witnesses, against Shahrom's suggestions.
Among others, Hafizam maintained that there were no injuries found on Adib to indicate that he was pulled out of the EMRS van.
Similarly, he said there were no injuries found to indicate Adib had attempted to break his fall from the EMRS van using the palm of his hands, in an act of self-defence.
To suggestions that no signs of bruising were discovered on Adib's back as he had failed to separate the layers of skin and tissue, Hafizam maintained there was no need to do so, and the procedure could only be carried out by a plastic surgeon using a special machine.
Rofiah later sets May 27 and Nov 28 as the next dates for the inquest.
Adib passed away at the National Heart Institute on Dec 17 at 9.41pm after succumbing to injuries sustained on the night of the riots. The inquest was ordered after two conflicting versions of his cause of death emerged.
One version claimed he was hit by a vehicle while the other said he was beaten up by a mob. - Mkini