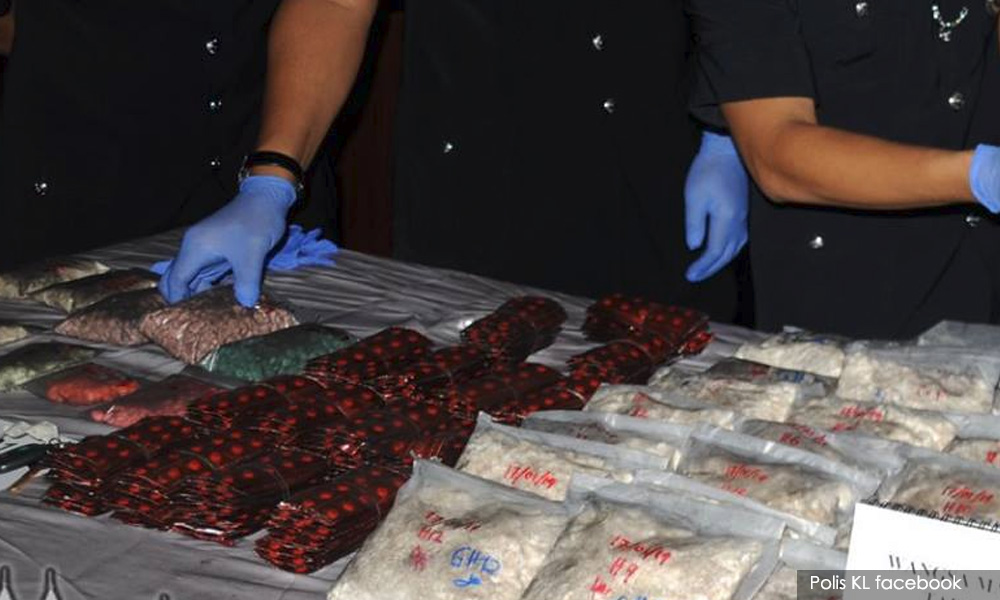 A total of 137,225 individuals were arrested by the Narcotics Crime Investigation Department (NCID) for various drug offences from Jan 1 to Sept 26, this year.
Bukit Aman NCID director Mohd Khalil Kader Mohd said from the total, 20,613 people were arrested for drug trafficking, 51, 018 for drug possession and 65,594 for being users.
"From that total, 9,512 were foreign citizens," he told a media conference at the Negeri Sembilan Police Contingent Headquarters in Seremban today.
Also present at the media conference was Negeri Sembilan Police chief Mohamad Mat Yusop.
In the same period, he said, police seized 18,709.01 kg of drugs involving heroin, ganja, syabu, ketamine, ecstasy, yaba and eramine 5 tablets, nospan, psychotropic tablets and ketum water worth RM2.69 billion.
"Besides that, NCID also seized assets worth RM62.81 million, and from that total, RM2.16 million has been forfeited," he said.
Mohd Khalil said Negeri Sembilan NCID, meanwhile, arrested 6,367 individuals for the same period this year.
He said 30.6kg various drugs valued at RM611,404.45 were seized by the state's NCID contingent with asset seizures of RM3.3 million.
Mohd Khalil said up to the third quarter of this year, some 245 drug dens had been raided by the contingent.
On Op Damn Tokan, which was held for three days starting last Friday in the state by the Negeri Sembilan NCID in collaboration with the Bukit Aman NCID, he said 107 drug dealers aged 20 to 50 were arrested.
"Following the arrest, 121.91 kg of drugs with the market value of RM56,684 were seized.
The detainees were remanded for three to seven days to assist investigations, he said.
- Bernama