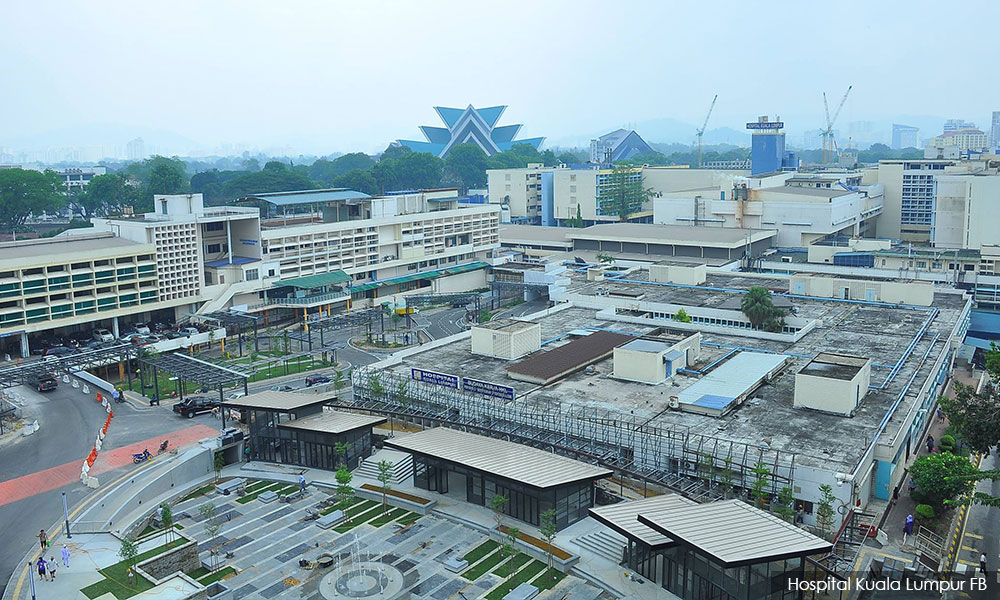 Hospital Kuala Lumpur (HLK) will seek the assistance of several former staff with regard to a complaint that a head of department behaves in a racist and autocratic manner.
The doctors were said to have joined another hospital due to the head of department's actions.
In an email to Malaysiakini, HKL director Dr Heric Corray said a third complaint regarding the head of department was received on Sept 17.
Apart from her behaviour, the letter also questioned the head of department's appointment in 2014 due to her alleged family ties with a former senior Umno minister.
"The investigation for the first complaint was done internally, whereas, for the second complaint, it was carried out by someone from HKL and two other external members," said Corray.
On Aug 29, HKL posted a statement on its Facebook page that the Health Ministry formed an independent investigation committee to look into the allegations.
"The investigation found that some of the allegations cannot be proven.
"However, HKL identified several issues, including those linked to the aspects of perception and communication in the department. Following this, ministry officials met with the head of department concerned," it added.
Malaysiakini, however, sought HKL's comments after receiving a complaint that the probe was lopsided and some of those affected by the head of department's actions were not called to share their experience.
Corray explained that in the previous letters of complaint, the names of the affected staff were not mentioned.
Malaysiakini was furnished with a copy of the Sept 17 letter of complaint, accusing the head of the department of favouritism to the point that some staff had suicidal thoughts.
In the letter, the anonymous writer said due to the head of department's actions, HKL lost several talented and dedicated specialists.
"I learnt that she had rejected several medical officers of other races who wished to join her department and she asked them to sit for a specific test... But at the same time, she accepted medical officers of her race without having to sit for the test.
"She also has a Whatsapp group comprising medical officers of a certain race. She extends opportunities such as to attend courses to those in this Whatsapp group...
"Since no action had been taken against her, I am now forced to expose this issue to the media and will send a memo to the United Nations," read the letter.
The letter was also sent to Health Minister Dr Dzulkefly Ahmad, Minister in the Prime Minister's Department P Waythamoorthy, MACC chief commissioner Latheefa Koya and others. - Mkini