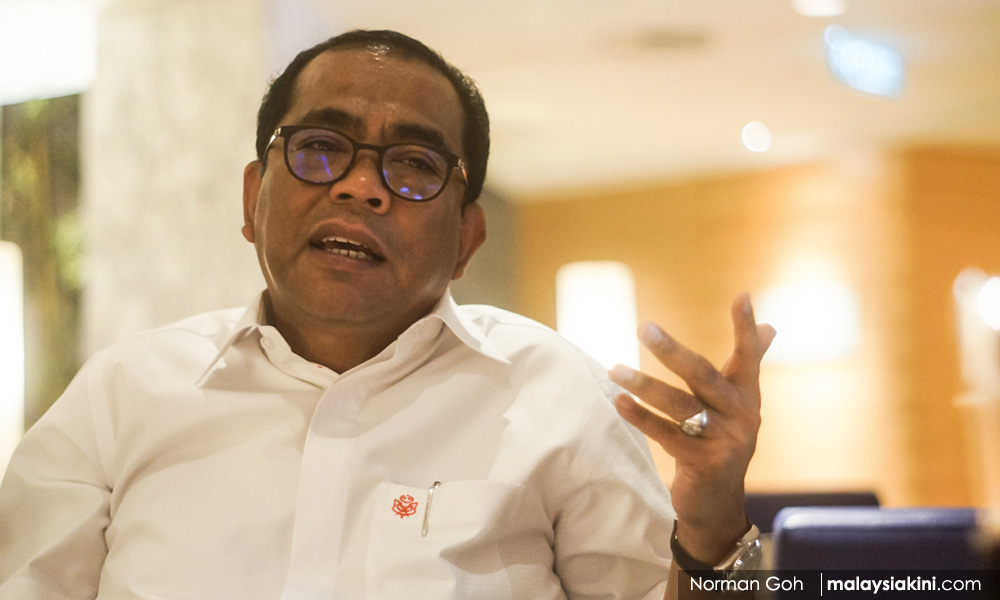 Umno vice-president Khaled Nordin said Universiti Malaysia and several public universities are being used as a tool by Bersatu politicians to organise the Malay Dignity Congress.
"It has become a public knowledge that Universiti Malaya and public universities have actually become a tool to hold the congress masterminded by (Prime Minister) Dr Mahathir Mohamad's political allies," he said in a statement.
Khaled said the focus of public universities is to explore, develop and expand the knowledge, not exclusively championing the Malays.
"Since when public universities have to think about the dignity of the Malays?
"To all public universities in Malaysia, politics and the dignity of the Malays are the responsibility of politicians and Malay political parties... it's not your specific job," he said, adding that public universities should be a neutral ground.
Khaled said there's a possibility that there will be demands to the public universities to organise other racial-based congresses, should Bersatu continue with the Malay Dignity Congress.
"At that time, they will lose control of the focus and the more important academic responsibility."
The former Johor menteri besar also questioned the timing of the congress, which will be held after the recent launch of the cooperation charter between Umno and PAS.
"Is it a coincidence or has the congress to be made as a competitor to the National Unity movement led by Umno-PAS?
"If that's the reason, why use public universities? Why didn't Bersatu organise the congress itself?"
The congress will discuss issues involving education, religion, culture, politics and the economy from a Malay perspective.
The event is to be held on Oct 6 at the Axiata Arena Stadium, in collaboration with UTM, Universiti Putra Malaysia and the Sultan Idris Education University.
Mahathir is set to officially launch the
Malay Dignity Congress
in Bukit Jalil, Kuala Lumpur, early next month.
Bersatu supreme council leader Dr Muhammad Faiz Bin Na'aman had said that Mahathir intends to deliver a
"final message"
at the congress in the face of "hypocrites" sowing slander and provocation that threatens to undermine national unity. - Mkini