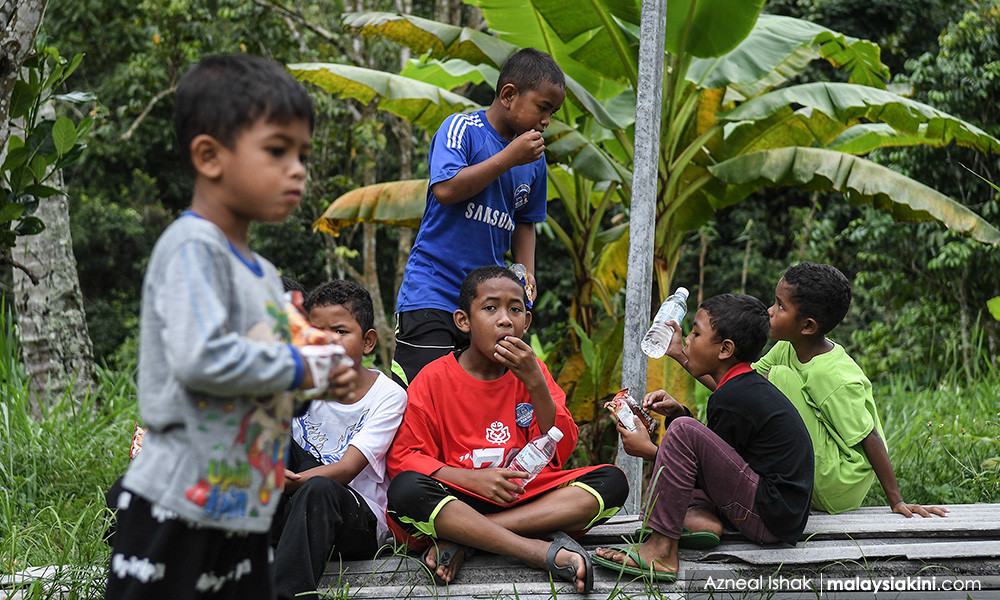 The Programme for the Rehabilitation of Malnourished Children (PPKZM) will be enhanced to address the problem of malnutrition among Orang Asli children, said Deputy Health Minister Dr Lee Boon Chye.
He said nutritional problems still exist in the society, despite various programmes, including PPKZM and the Community Feeding programme having been implemented for some time.
The Community Feeding Program, implemented since 2013, involves providing supplementary food and food basket for the Orang Asli community.
"The recipients under these programmes are children who are malnourished and they are given food aid for a certain period until they reach a certain body weight.
"However, the (malnutrition) problem still exist, possibly because the children share the food aid with other family members," he told reporters after opening the Orang Asli Pos Medik Centre in Kampung Dayok, Pos Lenjang here today.
Also present were Pahang Health Department deputy director Dr Mohamed Sapian Mohamed and Federation of Private Medical Practitioners' Association Malaysia (FPMPAM) president Dr Steven Chow.
Lee said children selected for the food programmes will be assessed to determine whether they are seriously or moderately malnourished and their condition would be monitored for between three and six months.
"For cases that are deemed serious, they will receive PPKZM assistance known as 'Pakej 13 Bakul' where they will be supplied with protein nutrition milk and multi-vitamins," he added.
For the Community Feeding Program, Lee said one of the improvements to be done is to ensure the food aid is received by the Orang Asli children as some Orang Asli parents have problems sending their children to designated places to receive the food supply.
Lee said that for the PPKZM programme in the Lipis district, it benefited 179 children, including 31 with serious malnutrition problem.
Commenting on today's programme, Lee said the government welcomed contributions by non-governmental organisations such as FPMPAM to improve the people's health, especially of those staying in the interior areas.
Meanwhile, Chow said the Pos Medic Centre was the first of its kind in an Orang Asli settlement and will be run by the youths in the village.
"A total of 22 youths has been trained to operate Pos Medik while representatives from FPMPAM will visit the centre every month," he said, adding that the centre, which will operate round the clock, will be equipped with solar facilities.
He said the association hoped to set up a similar centre at Pos Senderut in Lipis.
- Bernama