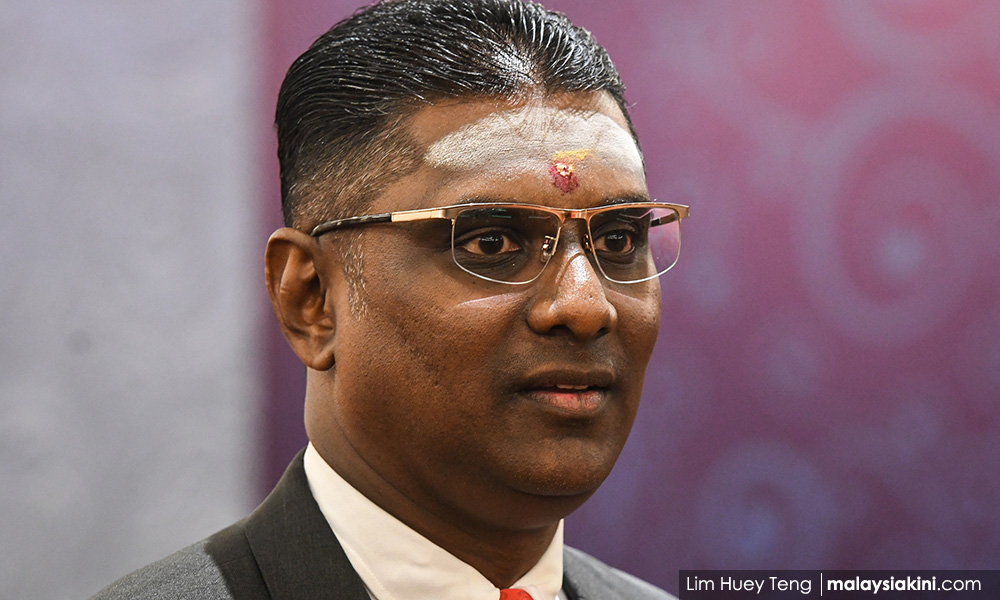 Pakatan Harapan leaders were told to stop bickering publicly about the planned transition of power or risk shooting themselves in the foot during the upcoming by-election in the Tanjung Piai parliamentary seat.
This is the advice Jelutong MP RSN Rayer
(above)
offered to PKR founder
Syed Husin Ali
, who asked Prime Minister Dr Mahathir Mohamad to step down now, and Bersatu minister
Syed Saddiq Syed Abdul Rahman
, who cautioned Syed Husin against excessive politicking.
"We must resolve whatever differences we have internally rather than make public statements which will cause unnecessary disunity within Pakatan.
"This is for the benefit of Harapan, especially when we are heading to a by-election for the Tanjung Piai parliamentary seat," the DAP lawmaker told Malaysiakini.
"In the wake of the by-election, I don't think it is necessary for us to further shoot ourselves in the foot by making this kind of statements," he said.
"People like Syed Husin and Syed Saddiq should stop bickering in the public, let Tun Mahathir and PKR president Anwar Ibrahim resolve the matter internally. Why make an unnecessary comment and create unnecessary issues?" he said.
The Tanjung Piai seat fell vacant following the death of deputy minister in the Prime Minister's Department Mohd Farid Mohd Rafik on Sept 21 due to heart attack.
Mohd Farid displaced incumbent Wee Jeck Seng (BN) and Nordin Othman (PAS) by securing 21,255 votes in the 14th general election.
Wee obtained 20,731 votes while Nordin got 2,962 votes.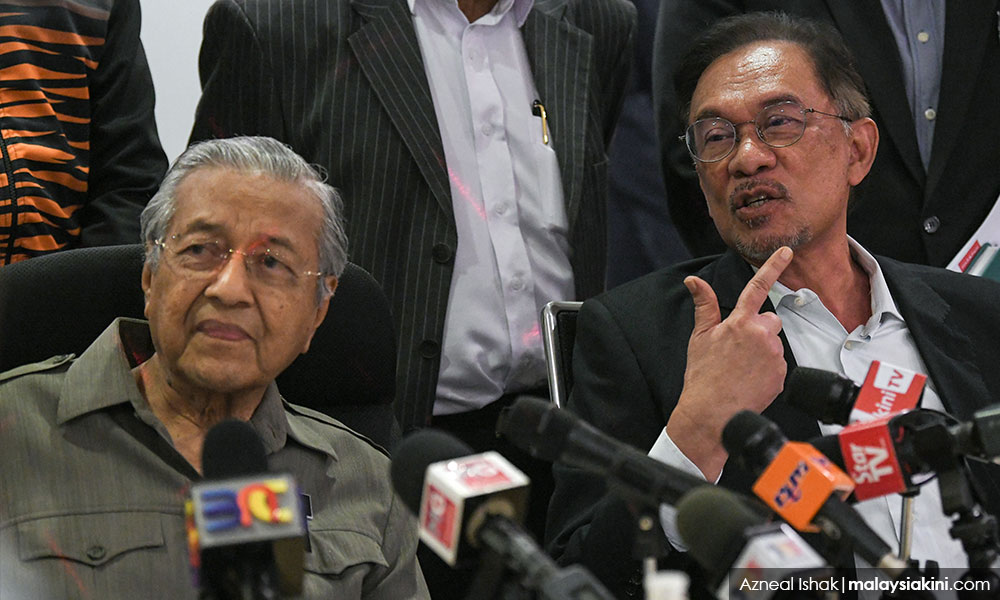 In January 2018, Harapan agreed that Anwar should succeed as the eighth premier without stating a transition timeline. Mahathir had repeatedly pledged that he would hand over power to his successor.
The prime minister had, during a dialogue session in New York last Thursday, said: "I cannot guarantee that somebody who succeeds me will do well, or maybe not too well".
Mahathir, who did not specifically name PKR president Anwar as his successor during the interview, also said that he would stay as prime minister for "at most three years".
Syed Husin warned that Mahathir manoeuvring would ruin Harapan.
Meanwhile, Kota Kinabalu MP Chan Foong Hin said there is always an internal platform for Harapan leaders to iron out their differences.
With the federal government going to table its second budget at Dewan Rakyat on Oct 11, he said Harapan leaders' continued talk on power transition will give a negative impression to the business community.
"The entrepreneurs will think that the ruling parties are only interested in political issues rather than the economy," he said.
"We should focus on Budget 2020 now," said the Sabah DAP secretary.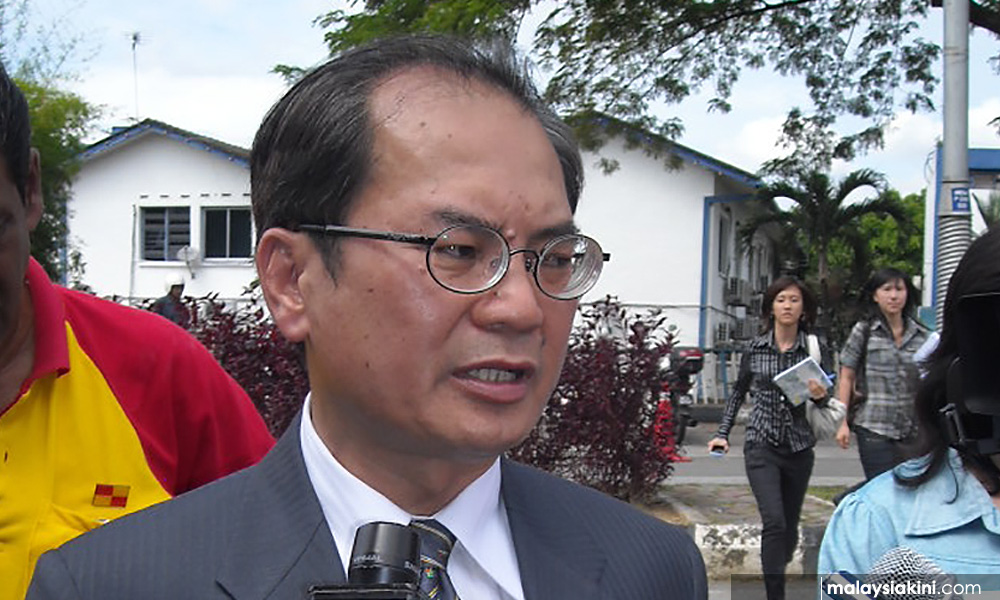 In a statement today, Selangor DAP secretary Ronnie Liu (above) insisted Mahathir should step down in two years from the day Harapan won power.
"Mahathir is not the one who decides how long he should remain as the premier," said Liu, who is also Sungai Pelek state assemblyperson.
"He should know this well enough. It is not him who holds the magic wand, and even he knows that he had to use the PKR logo to campaign in his own constituency.
"The win was strictly a win by the Harapan coalition. When it is time to go, Mahathir should hand over the baton graciously instead of being told to leave by the rakyat," he said.
Meanwhile, PKR Youth secretary Ahmad Syukri Che Ab Razab described Syed Saddiq and fellow Mahathir supporter
Khairuddin Abu Hassan
as apple-polishers by labelling Syed a Husin as saboteur, liar and brainless leader for pointing out the discrepancy in Mahathir's transition of power remark.
"Everyone can see how Mahathir never gave an affirmative answer on the transition process. Why is it so hard for him to do so ?" said Ahmad Syukri.
"Are the Mahathir apple-polishers worried they may lose their privileges when Mahathir steps down?
"They should be more careful when answering the criticism raised by Syed Husin.
"I share Syed Husin's view that the transition process should be fixed immediately so that Anwar has ample time to continue and expediate the real reform agenda needed by the people," he said. - Mkini