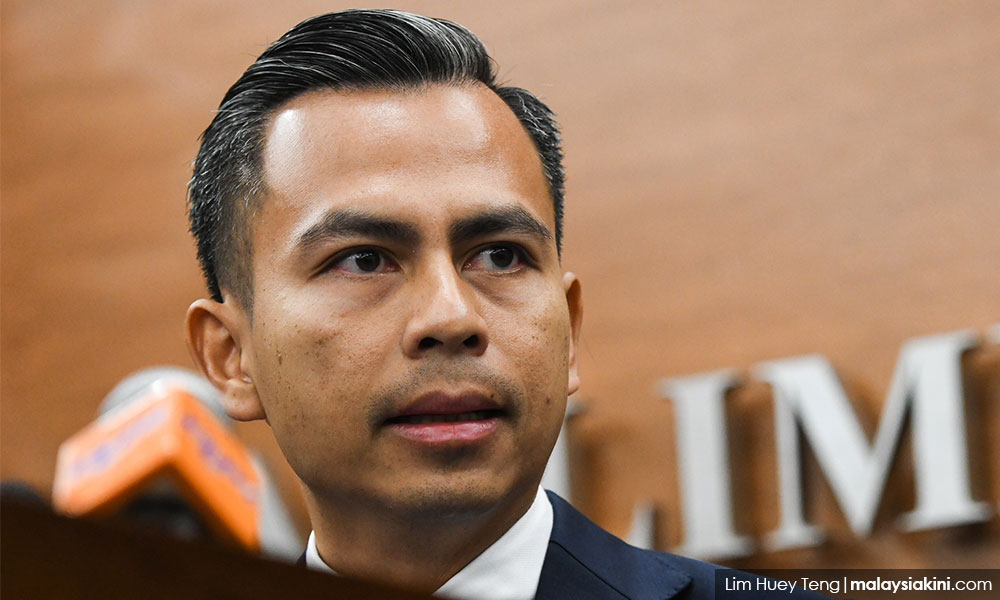 PKR has endorsed Bersatu to contest in the upcoming Tanjung Piai by-election.
PKR communications director Fahmi Fadzil (above) said this was decided following the monthly PKR central leadership council meeting today.
"PKR fully supports Bersatu's candidate in the Tanjung Piai by-election.
"PKR will mobilise the party to assist Bersatu and Pakatan Harapan to retain victory in the Tanjung Piai seat," he said in a statement tonight.
Fahmi said the PKR leadership council meeting also made a resolution to strengthen Harapan's efforts to defend the Federal Constitution, particularly on the position of Bahasa Malaysia and Islam.
"The party will also always defend the principle of people's justice particularly in the drafting of policies.
"PKR stresses that all quarters must restrain from using religious or racial excuses to distract the public from economic issues and the people's agenda," he said.
Bersatu's 43-year-old Tanjung Piai MP Md Farid Md Rafik passed away on Sept 21. He was also the deputy minister in the Prime Minister's Department in charge of unity.
The Election Commission will meet next Tuesday to decide on the by-election date. - Mkini