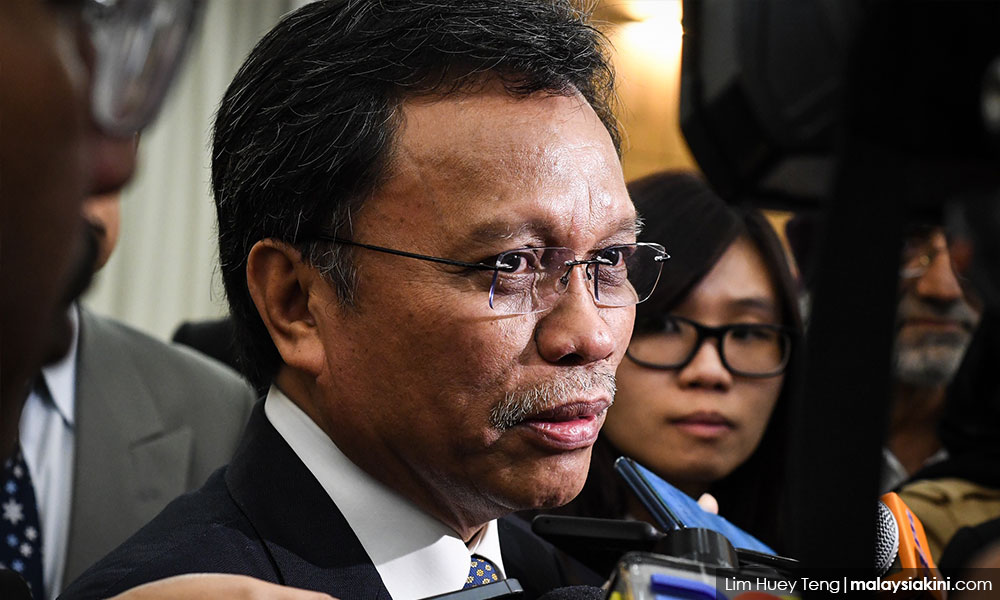 Sabah Chief Minister Mohd Shafie Apdal said the state and the federal governments have never neglected the importance of the effort to improve the economic status of the bumiputera and native communities in Sabah.
In fact, he said the governments had remained committed and proactive to ensure that the effort to achieve that objective could be implemented in the best possible way.
"This (effort to improve the economic status of the native communities in Sabah) is a human right issue. That is why it is among the issues that have to be addressed in order to maintain long-term political stability in Sabah," Shafie (above) said at the swearing-in ceremony for the Momogun National Congress (MNC) office bearers in Kota Kinabalu on Saturday night.
His speech text was read out by Sabah Rural Development Minister Ewon Benedick.
Also present were MNC adviser Bernard Giluk Dompok and newly-elected president for 2019-2022, Wences Angang.
Meanwhile, Shafie said the effort to eradicate poverty was also part of the main focus of the Sabah government led by Parti Warisan Sabah (Warisan).
"However, the government needs to find a new method to effectively reach out to the people, especially the native communities in rural and remote areas.
"Hence the vital participation and cooperation from non-governmental organisations, such as the MNC, to assist the government in this matter," he said.
- Bernama