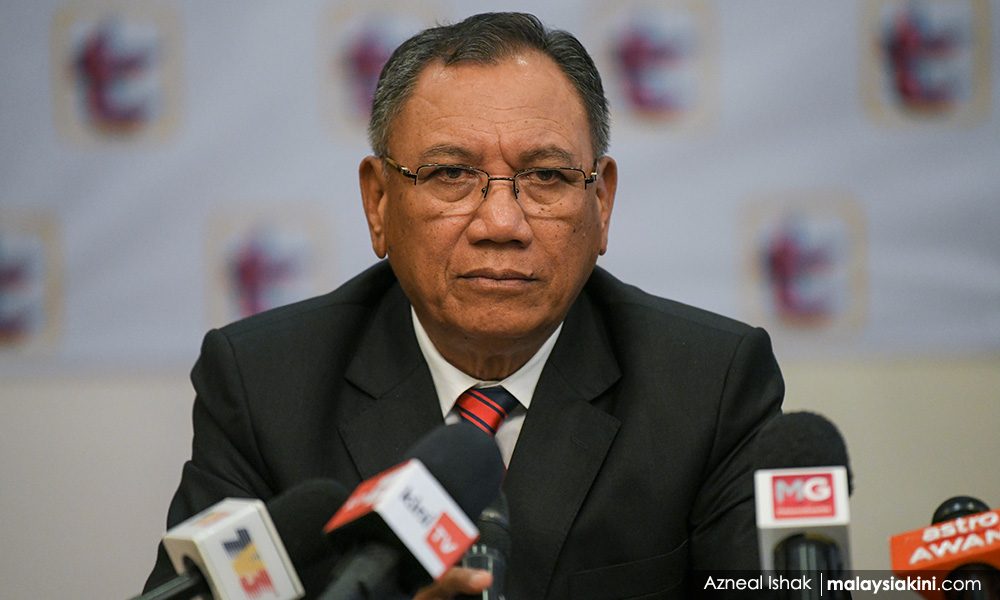 Armed Forces Fund Board (LTAT) chairperson General (Rtd) Mohd Zahidi Zainuddin said he does not believe there was any criminal intent behind the financial irregularities in the organisation, as revealed in a recent independent audit report.
"It is just mismanagement, it is not criminal in nature.
"However, if there are further investigations and it reveals (anything) that needs action to be taken... the appropriate authorities will definitely be referred to," Mohd Zahidi (photo, above) said at a press conference in Kuala Lumpur today.
The press conference was called for LTAT to explain the financial irregularities and weaknesses found in the independent audit done by Ernst & Young in February 2019, as well as LTAT's plans in moving forward.
LTAT had earlier released a statement detailing some of the irregularities and weaknesses found by the auditor.
In today's press conference, LTAT chief executive Nik Amlizan Mohamed stressed that the board wants to look to the future. She said this when asked whether the board would lodge any report over the irregularities.
"(We will only lodge a report) if we find any criminal element which we can bring to the authorities.
"It is too early for us to say whether there is any criminal element... the audit report was just finished," Nik Amlizan said.
Mohd Zahidi joined the LTAT board in August 2018 while Nik Amlizan joined in October the same year.
Two percent dividend announced
During the briefing, Mohd Zahidi announced that the dividend for LTAT shareholders this year will only be two percent, the lowest in the board's history.
Nik Amlizan explained that this was due to various factors dating back to two financial years, which caused a significant decline in LTAT's income for 2018.
The first was the restatement of their fiscal years 2016 and 2017, where there was premature income recognition in both years due to uncompleted land sales.
In 2016, two uncompleted land sales, worth RM238.8 million, were prematurely recognised as income and the restatement resulted in LTAT's income for 2016 to be lowered from RM595 million to RM356.2 million.
A similar thing happened in 2017, when yet another two uncompleted land sales worth RM202.7 million required a restatement, which lowered LTAT's income for 2017 from RM662.2 million to RM459.5 million.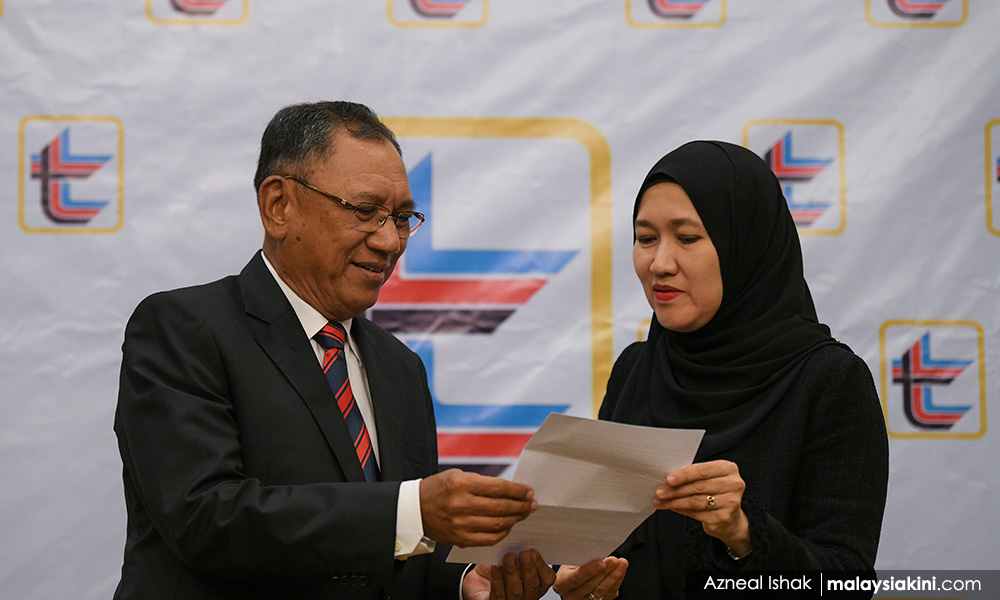 As a result of the initially reported income being much higher than the restatement, Nik Amlizan (on right in photo) said there was an overpayment of dividends for fiscal years 2016 and 2017.
"In the fiscal year 2016, the dividend paid was RM685.5 million against the restated income of RM356.2 million, which signified an overpayment of dividends worth RM329.3 million.
"As for the fiscal year 2017, the dividend paid was RM686.8 million against the restated income of RM459.5 million, which translated to an overpayment of dividend RM227.3 million," she said.
This chain event then led to an impact on LTAT's retained earnings, causing it to nosedive in 2016 from RM384.7 million to RM65.9 million.
The retained income dropped even further in 2017, to an accumulated loss of RM170.8 million, Nik Amlizan said.
The dividend for 2017 was six percent, amounting to RM498.4 million with a special bonus of 6.5 percent of unit trust totalling RM188.4 million.
The highest-ever dividend payout from LTAT was in 2013, when it announced a 16 percent payout to the shareholders, amounting to RM759.3 million. - Mkini