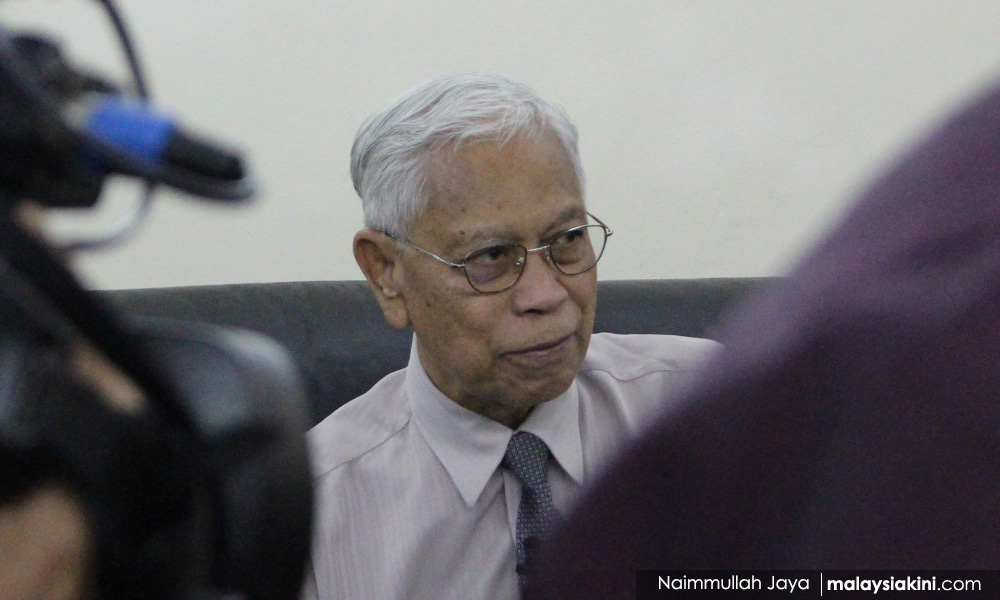 The Malay Dignity Congress slated for Oct 6 is in response to certain quarters challenging the position of Malays in the country, said the event's secretariat chief executive Zainal Kling.
"Many of the questions not only belittle Malays but also question the Malays' bumiputra rights, the position of the royalty, belittle and question Islam and also cultural issues such as the national language.
"This is why we are organising the congress... Because all the questions have challenged Malay dignity so much so that they do not only feel challenged but also played out, belittled and underestimated," Zainal (photo) told a press conference in Kuala Lumpur today.
However, Zainal did not mention whom he was referring to.
Contacted later, Zainal confirmed that he was referring to "certain non-Malays".
Zainal said the congress will address issues affecting Malays, Islam and their culture in an intellectual manner and not emotionally.
He added the programme's goal is unity, to ensure people of different races can live together as Malaysians.
Zainal said Malaysia should ultimately be defined by the federal constitution.
"They should accept Malaysia with Islam as the official religion, Bahasa Melayu as the national language and the special privileges of the Malays.
"This should be the principle of all Malaysians and not what certain political parties say that Malaysia should be like this or like that," he said.
The event is organised by Pusat Kecemerlangan Melayu Akademi Pengajian Melayu Universiti Malaya in collaboration with UTM, Universiti Putra Malaysia and the Sultan Idris Education University.

The congress, which will be attended by Prime Minister Dr Mahathir Mohamad, will discuss issues involving education, religion, culture, politics and the economy from a Malay perspective.

The event was initially planned to be held at Axiata Arena Stadium in Bukit Jalil but have since been relocated to Stadium Malawati in Shah Alam.
On a related matter, Zainal denied claims that varsities involved in the event are being made a political tool as claimed by Umno vice president Mohamed Khaled Nordin.
"We are our own thoughts, we do not want to be tools," he said.
He added that all the universities involved in the event have their own Malay cultural institutions.
He added that Mahathir's presence was only to ensure the resolutions from the congress are heard.
Meanwhile, Umno Veterans Club chairperson Othman Desa today alluded that the Malay Dignity Congress was being organised in response to Umno-PAS' successful Himpunan Penyatuan Ummah.
The event in Kuala Lumpur on Sept 14 saw Umno and PAS inking a charter formalising their political cooperation.
"The Himpunan Penyatuan ummah saw strong grassroots support.
"We see it as a major agenda but suddenly others want to organise something similar. We organised the Himpunan Penyatuan Ummah out of need," he said a separate press conference in Kuala Lumpur today. - Mkini