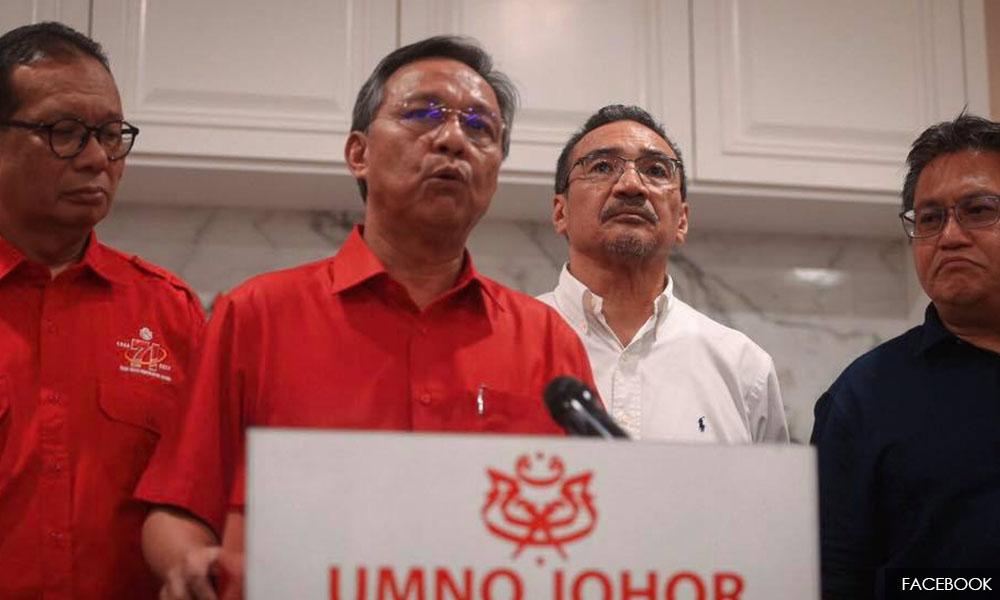 Johor Umno today publicly lobbied for its Sembrong MP Hishammuddin Hussein to be appointed as the new BN secretary-general.
This is amid rumours that Putrajaya MP Tengku Adnan Tengku Mansor, who is facing graft charges, will be replaced as the BN secretary-general.
"We agree to support Hishammuddin as the new BN secretary-general. It is a collective decision by the Johor Umno liaison body," Johor Umno chief Hasni Mohamed told a press conference in Johor Bahru today.
Hishammuddin, who was also present at the press conference, appeared surprised when Hasni made the announcement.
"Johor Umno stands by the goal to strengthen BN.
"We are confident that the appointment will help strengthen BN," said Hasni.
Also present at the press conference was Johor Umno Youth chief Mohd Hairi Mad Shah.
Tengku Adnan was the BN secretary-general even before the 2018 general election.
Umno's Padang Rengas MP Mohamed Nazri Abdul Aziz was appointed to the position of BN secretary-general after the coalition was defeated in the general election.
However, the appointment was fiercely opposed by Umno and MIC and the position eventually fell back to Tengku Adnan.
Hishammuddin said he welcomed the proposal but said it was not for him to decide.
"I am honoured but the final decision rests with the BN supreme council," he said.
Hishammuddin was formerly the Umno vice president but sat out of the party election after BN lost power. - Mkini