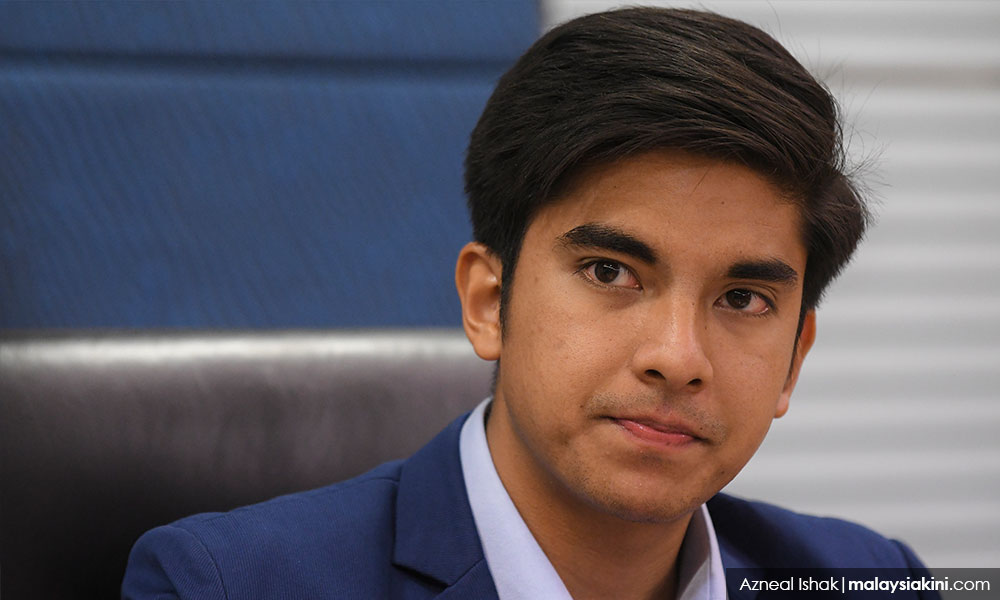 Bersatu Youth chief Syed Saddiq Syed Abdul Rahman today stressed that there has been no two-year timeline transition for the country's top post discussed in the Pakatan Harapan presidential council.
He was reacting to Syed Husin Ali's comments against the Prime Minister Dr Mahathir Mohamad for refusing to outline a clear transition plan and questioned whether other Harapan leaders have been
stymied
by him.
"I am one of the members and the only youth representative of the presidential council when the agreement was inked.
"There's no two-year timeline transition plan in the document signed by us. If there is none, why there's an attempt to deceive the people?
"Why push Mahathir to resign now when none of us agreed? Where was Syed Husin when the discussion took place? Maybe he knows more than all of us in the Harapan presidential council," Syed Saddiq said in a statement.
Syed Saddiq also criticised Syed Hussin, a former PKR deputy president, for calling Mahathir's oversea trips a waste of money, while highlighting the premier's achievements from those trips.
"The renegotiation with China in regard to East Coast Railway Line (ECRL) had saved us RM21.5 billion and proliferated the export of palm oil to the country; quarter-to-quarter investment from the United States increased from RM475 million (2018) to more than RM23 billion this year.
"Japan is expected to open a university and a hospital in Malaysia; Malaysia, together with Turkey and Pakistan, will launch a huge campaign to fight Islamophobia - the real Ummah unity among the Islamic countries."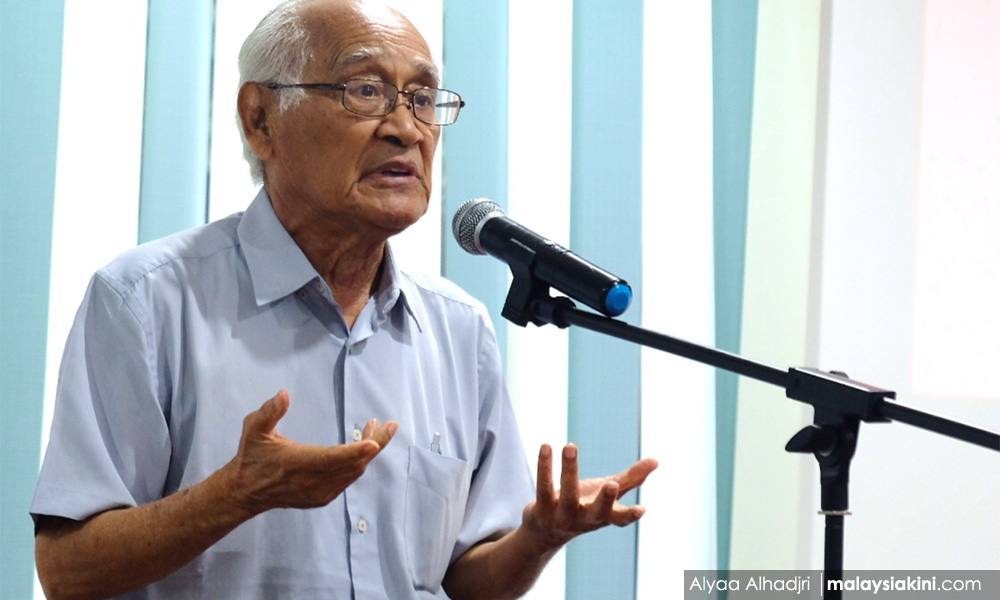 Syed Husin (above), a political veteran who started out with Parti Rakyat Malaysia in 1974, had said that the country's rot started with Mahathir that culminated with the "kleptocrat" Najib Abdul Razak.
"If the country is ruined under the helm of Mahathir, does it mean that ministers, notably the previous deputy prime minister, are to be blamed too?
"Anwar Ibrahim was the deputy prime minister, and now, Wan Azizah," he said.
Syed Saddiq highlighted all the developments throughout Mahathir's previous 22-year tenure to counter Syed Husin's argument, citing KLIA, Petronas Twin Tower, Putrajaya, Proton, UiTM, Mara scholarship funds, and millions of quality jobs created under Mahathir's administration.
"The question is why there's a need to sabotage his effort to improve the country's economy... enough with excessive politicking.
"The people want us to focus on their welfare, not on the power struggles," he said.
Mahathir's nomination as prime minister in the last general election was based on an agreement within Harapan that he will eventually hand over power to Anwar.
Mahathir had initially said he will do so around two years, but has in other interviews also suggested that this could take up to
three years
. - Mkini