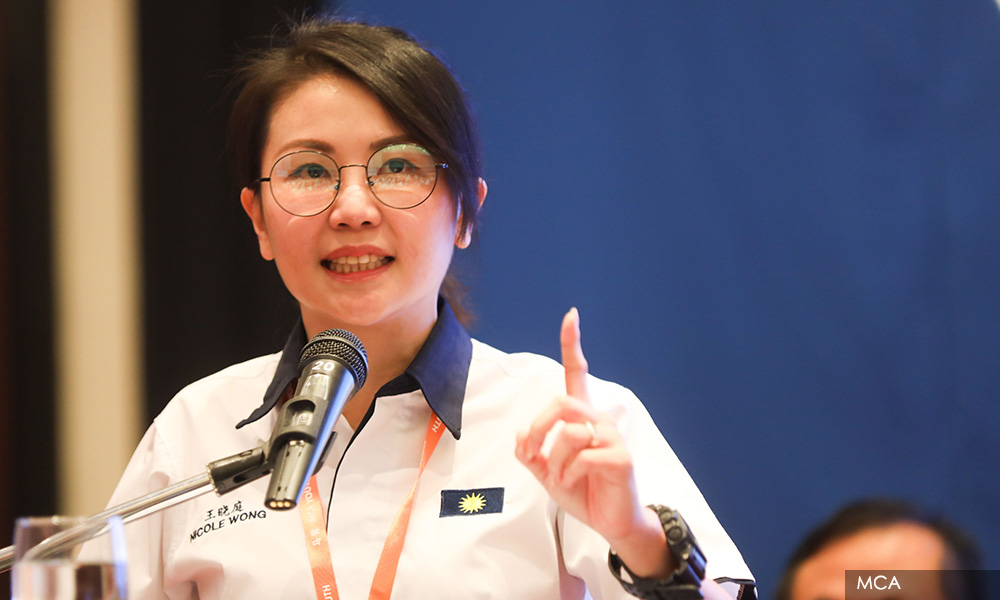 MCA Youth chief Nicole Wong has taken aim at the Malay civil society group Gerakan Pengundi Sedar (GPS) following its Vote Muslim First campaign for the upcoming Tanjung Piai by-election.
Media portal The Malaysian Insight reported Wong as saying that the campaign is aimed at tearing Malaysians apart.
"MCA and BN have always been moderate. Regardless of the candidate's race or religion, we welcome them if they share our ideals," she said, adding that Tg Piai voters will pick the best candidate regardless of race and religion.
MCA's civil society movement bureau chief Ng Kian Nam added that the campaign will fail as voters are mature enough to choose wisely.
"It is meaningless if everything is viewed only through the lens of race and religion. We should focus instead on having a candidate capable of serving the constituency," he said.
GPS, in its recent statement,
highlighted
the fact that 57 per cent of voters in Tg Piai comprised Malay-Muslims.
"So it's fitting that the candidate is a Malay-Muslim who represents their voices. Clearly this is not racist, but the right deserved to be given," said GPS director Assiddiq Fauzan.
Political parties are jostling for the Tanjung Piai parliamentary seat after
the death
of its incumbent MP Dr Md Farid Md Rafik.
Md Farid's defeated opponent in the last general election, MCA's Wee Jeck Seng had said that he is ready to give another try, but Umno is also lobbying for the seat.
"This is why the BN/MCA candidate lost in the 14th general election.
"The party members here demanded they be given the seat, but the leadership ignored their calls. As a result, they voted for the opposition," said Tg Piai Umno chief Jefridin Atan.
The Tanjung Piai seat has traditionally seen a contest between MCA and DAP.
However, the DAP gave up the seat to Bersatu in the last general election, which saw Md Farid pulling off a surprise win in the constituency.
He won with a thin 524-vote majority, having garnered 21,255 votes against Wee's 20,731 votes. PAS' Nordin Othman received 2,962 votes.
The seat had always been won by the MCA since it was created in 2004 and its former MPs include ex-MCA president Ong Ka Ting. - Mkini