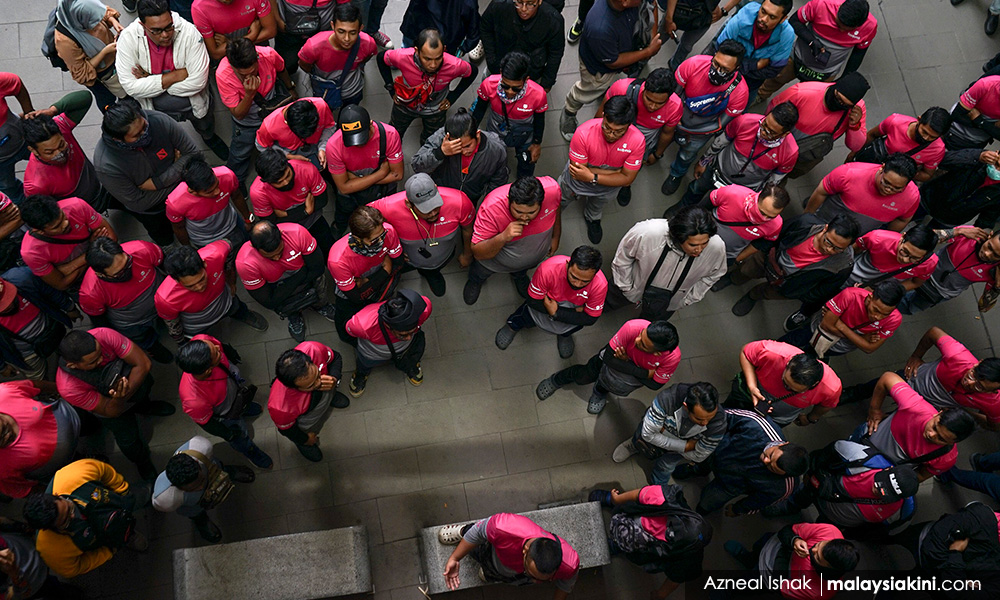 Hundreds of Foodpanda riders today began a strike in conjunction with the start of a new pay scheme which they claim will see them earning less.
The new pay scheme increases payments per delivery but removes the fixed hourly payment.
Even though the new payment scheme only affects riders outside of Klang Valley, some 130 riders still gathered at Foodpanda's office at Southgate Commercial Centre, Kuala Lumpur for a solidarity protest which lasted around three hours beginning at 11am.
In Johor, a strike participant who spoke to Malaysiakini on the condition of anonymity said several hundred riders were involved.
"We logged on into the app today but we did not clock in for work," he said.
He said a complaint was also lodged against Foodpanda with the Johor Bahru Labour Department.
In Malacca, 26-year-old M Vinod told Malaysiakini some 50 riders from Ayer Keroh and Bandar Hilir area participated in the strike.
Meanwhile, in Sabah, around 100 riders were on strike over the new payment scheme, according to the Daily Express.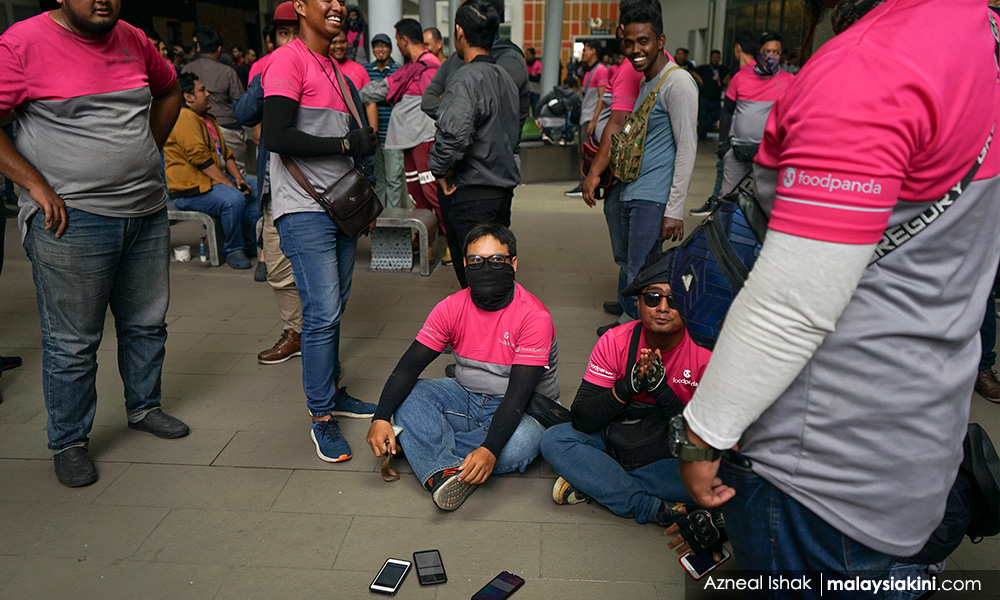 The riders on strike held their own gatherings in their respective states.
A check at those locations on the Foodpanda app saw delivery services still available, albeit with a smaller range of order choices.
However, in Klang Valley where riders are unaffected by the changes, plenty of choices remain available for order.
In Penang, the strike appeared to fizzle out with a source claiming that a message was sent to him warning that riders may lose their jobs if they participated in the strike.
The circulated Whatsapp message, which origin is unclear, warned that rider who log on the app but do not take deliveries may be marked as a strike participant and blacklisted.
Previously, Foodpanda riders are paid RM4 per hour and earn additional income for every order. The per-order payment ranges from RM3 to RM5 based on the rider's performance.
The new scheme does away with the hourly pay and instead see an increase in the payments for every order ranging between RM4.50 and RM7.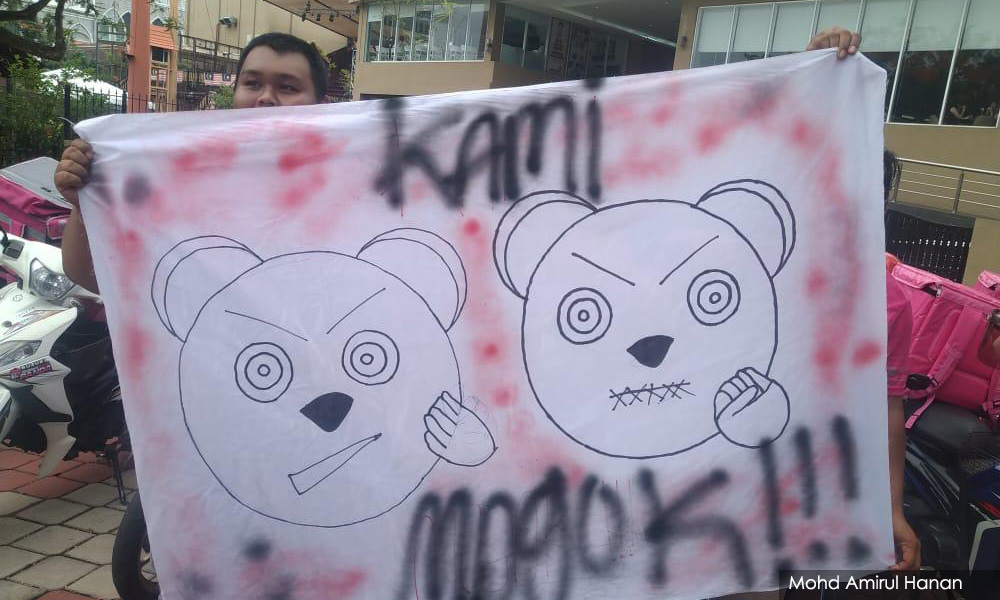 "This system ensures that riders who want to work more have a high volume of deliveries available to them and vice-versa," Foodpanda managing director Sayantan Das said, according to Bernama.
"As riders work with Foodpanda on a freelance basis, the revised scheme enables them to earn more income based on the orders they accept," he added.
Das said there was also a RM100 bonus for riders who completed 60 hours a week and an extra RM1 per order for deliveries accepted between 11pm and 9am.
There was also an added bonus for those who completed 80 deliveries during their first week.
In that respect, the new pay scheme does pay out more per order compared to the current rate.

However, Oriental Daily reported that riders have complained of waiting two to three hours without receiving any orders.

"This means they could not earn their delivery fee. So, under the new scheme, the riders' income will be reduced.
"In comparison, the status quo provides a pay of RM4 per hour, providing them with a basic income even if they do not receive any orders," the Chinese daily reported. - Mkini